Panasonic updates Toughbook permanent display removable computer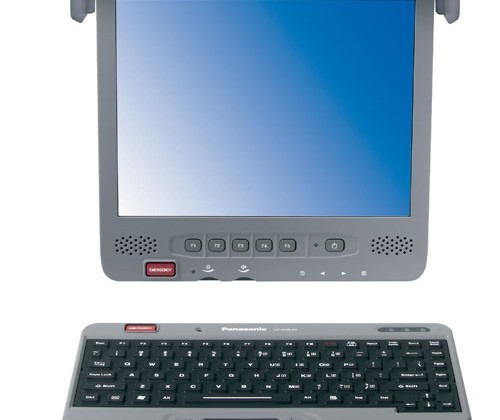 You might be wondering exactly what a permanent display removable Toughbook is. Next time you see a police car look for its computer, this is the sort of computer public safety vehicles use. The hardware is inside the screen of the PC and the keyboard is permanently unattached to the thing.
Panasonic has upgraded the computer and it now offers a 12.1-inch sunlight-viewable screen with 2 to 1600nit LED backlighting. The machine also has dual integrated speakers, touchscreen capability, and five programmable function keys.
The new LCD is 40% brighter than previous versions making it easier to read in direct sunlight. The keyboard is now backlit as well making typing at night easier. The newly updated machine sells at a starting price of $2,279.