Panasonic unveils new PT-AE7000U full HD 3D home theater projector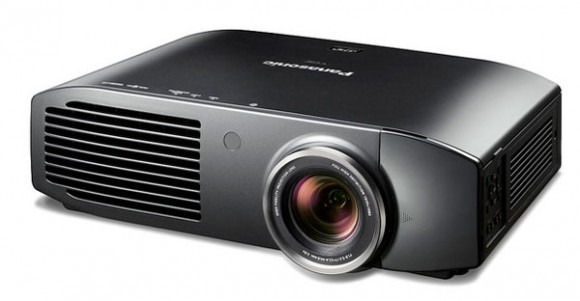 Panasonics has home theater gear ranging from TVs to Blue-ray players and projectors. The line of home theater projectors has grown by one-step today with the unveiling of the new Panasonic PT-AE7000U projector. The new projector is interesting because it offers full HD resolution and 3D in one unit. Many of the 3D projectors out there are only 720p.
The new projector is the first 3D unit in the world to use transparent LCD panels at 480Hz with the Panasonic overdrive tech to reduce cross talk and improve photo quality. Other than being the first to use these LCD panels, the new projector also has some cool features like a 300,000:1 contrast ratio and 2,000 lumens of brightness. The unit also has three HDMI inputs and can throw a 120-inch image from 11-feet away.
The projector has a new 200W red-rich lamp and a larger aperture ratio in the LCD panels for increased red luminance and brightness. The projector also makes use of Panasonic Pure Contrast Plates, Pure Color Filter Pro and Dynamic Iris Pro. The projector will hit Japan in September through authorized dealers at $3,499.
[via Panasonic]