Panasonic unveils Leica DG Vario-Elmarit 8-18mm F2.8-4.0 ASPH lens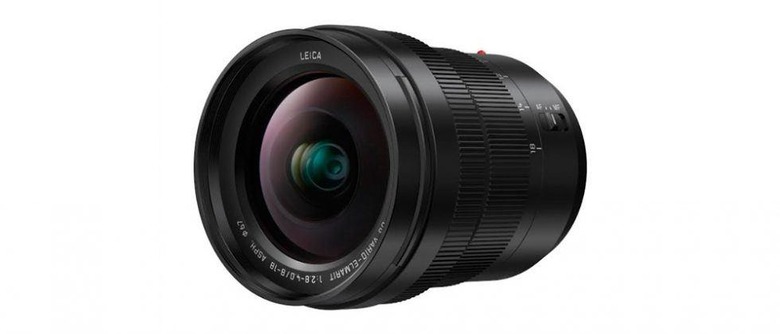 Joining its newly unveiled Lumix camera is a new lens from Panasonic, its Leica-branded DG Vario-Elmarit 8-18mm F2.8-4.0 ASPH. This lens offers a 16-36mm 35mm camera equivalent, and is the newest model in Panasonic's Leica DG Vario-Elmarit F2.8-4.0 Series. The company says its latest lens is a great option for both video and photos, offering a focusing distance range that varies from 'ultra-wide angle to super telephoto.'
Panasonic has a long-running partnership with Leica that, in part, has resulted in these Leica-branded lenses. With the new 8-18mm offering, Panasonic offers photographers a lens with 'exceptionally high descriptiveness,' according to the company, as well as a bunch of features that minimize hassles and potential issues.
These include a Nano Surface Coating that keeps both ghosting and flaring down to a minimum, as well as a dust- and splash-proof design for hostile environments. This is joined by a freeze-proof construction enabling the lens to survive temperatures as cold at negative 10C. Panasonic stresses that this lens is a great option for those who need high-quality video recording.
This new Leica-branded lens features 15 elements in 10 groups, as well as an aspherical extra-low dispersion lens, a trio of aspherical lenses, an Ultra High Refractive Index lens, and a pair of ED lenses. Working together, the entire mass of glass keeps chromatic aberration and spherical distortions at bay while allowing for high contrast and resolution.
This model features a metallic black design and will be available late next month for $1,099.99 USD.