Panasonic Toughpad FZ-M1 tablet can handle 5-feet drop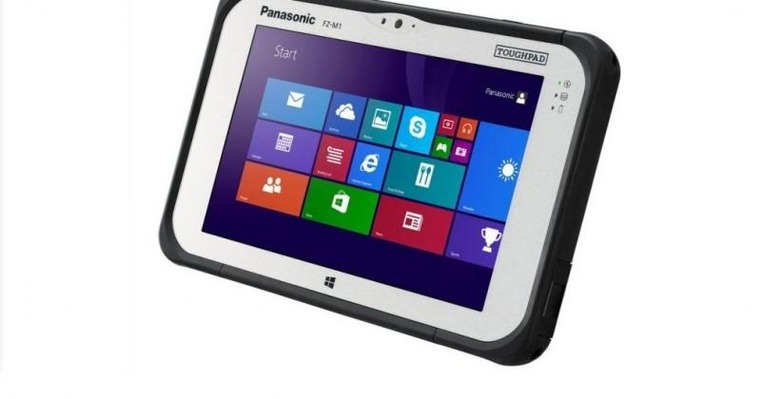 Panasonic's rugged and equally pricey Toughpad FZ-M1 tablet arrives this month, and brings with it a somewhat small 7-inch display alongside hardware that lets it take whatever abuse you throw at it. For the MIL-STD-810G rated specifications, you'll be shelling out at least $1,299 USD.
The latest Toughpad features Windows 8.1 and various enterprise-level security offerings, as well as a 7-inch 1280 x 800 display that can be used with gloves and seen in direct sunlight. The glass is strengthened to help protect against cracks, and works with a stylus pen that is available.
The unit itself weighs in at 1.2lbs., and is 0.71-inches thick, able to handle drops from up to 5-feet, as well as shocks, vibration, high altitude, high humidity, and extreme temperatures on both ends of the spectrum. Because of the fanless design, the tablet is IP65 rated.
There are different configuration options available, including an Intel Celeron N2807 2.16GHz processor, or for those who need more power, a fourth-generation Intel Core i5. Accompanying this is 64GB of eMMC (up to 256 available) and 4GB of RAM.
SOURCE: BusinessWire