Panasonic has introduced a new Android tablet with a bland, arguably retro, design. Called the Toughbook FZ-L1, the new model sports a 7-inch display and a durable exterior, making it suitable for use in industries where the tablet is frequently at risk or by anyone prone to clumsiness. Both WiFi-only and 4G models will be available starting this fall season.
The Panasonic Toughbook FZ-L1 tablet is relatively small at 7-inches; the display supports 10-finger multitouch and can be used while wearing gloves and/or while in the rain. Panasonic offers an optional passive pen for manual input, as well as a protective film.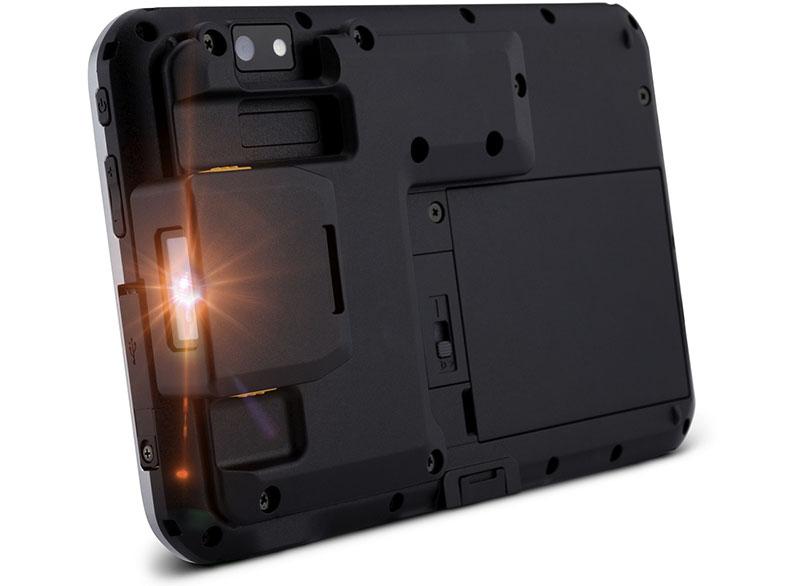 As with other Toughbook models, the new model is durable enough to withstand daily business use, but maintains a light weight at 480 grams / 17 ounces. The model has an IP67 water-resistant rating, an 810G MIL-SPEC rating, the ability to withstand drops from heights up to 1.5 meters, and can be used in temperatures spanning from 14F to 122F.
Under the hood lies a Qualcomm Snapdragon mobile platform with a quad-core 1.1GHz processor, as well as 2GB of RAM and 16GB of internal storage. The unit runs Android 8.1 Oreo, can be purchased with an optional extended battery and barcode reader; buyers can also get optional accessories like a holster.
Panasonic hasn't revealed a specific release date, saying only that it'll be available this autumn in Europe for £1,049 (WiFi) and £1,130 (4G). Availability in other markets isn't stated.
SOURCE: Realwire