Panasonic Toughbook CF-20 Mark 2 comes with a second battery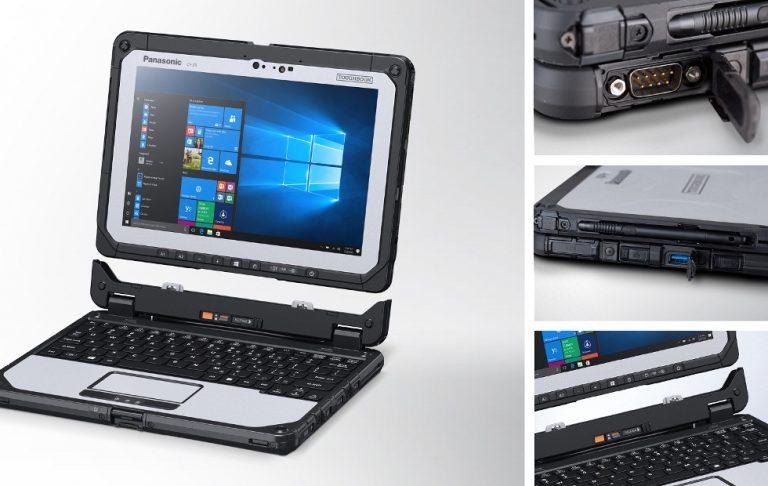 Durable and long-lasting. Those might be the two traits that many users probably wished their laptops had. Sadly, those two seem to also be antithetical to the trend of laptop design. Not unless your laptop is the new Panasonic Toughbook CF-20 Mark 2. Sounding like something straight off a sci-fi world, the company's latest rugged mobile computer steps up from its predecessor in more ways than one, including whopping 17-hour battery life laptop users would kill to have. Not literally, of course.
It's a bit of a smoke and mirrors thing though. The reason why the Toughbook CF-20 Mark 2 has such a remarkable figure is because it has not one but two batteries. One is in the tablet itself, because this is a 2-in-1 after all, while the other is in the keyboard dock which is completely optional. Alone, the tablet will actually last you only 8 to 8.5 hours, which is still a bit higher than most standalone Windows tablets, a.k.a. slates.
Another reason why it has that long battery life is because the CF-20 Mark 2 isn't exactly your high-end 2018 or even late 2017 laptop. Sure, it's an upgrade from the first CF-20, but that one came out almost 3 years ago. What you have inside is pretty much a mid-range laptop by today's standards. That includes a choice between a 6th gen Core m5-6Y57 or a 7th gen Core i5-7Y57. There's 8 to 16 GB of LPDDR3 memory and 256 to 1 TB of SSD storage. The CF-20 Mark 2 isn't old-fashioned, though. While it lacks a fingerprint sensor that is becoming en vogue even on laptops these days, it does feature an RGB and IR camera combo for logging in with your face via Windows Hello.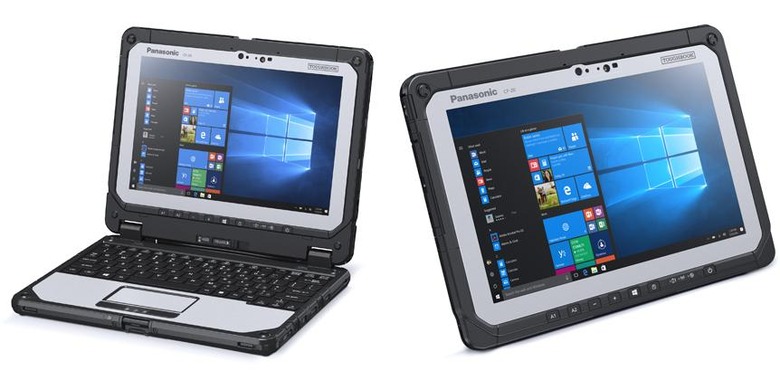 Of course, the real selling point of this laptop, aside from the battery life, it is its ruggedness. That comes via IP65 dust and waterproof rating and MIL-STD 810G shockproof grade. The 10.1-inch 1920x1200 touch screen is usable even with gloves on, though you can also buy a stylus for it.
At the end of the day, consumers might have no need to be jealous, considering they won't be able to buy this for themselves. For one, it's only being sold through resellers and businesses. But even if you do manage to find a retailer that will sell you one, the Panasonic Toughbook CF-20 Mark 2 has a 2,218 GBP, roughly $3,100, price tag attached to it.