Panasonic Toughbook CF-19 gets rugged Ivy Bridge upgrade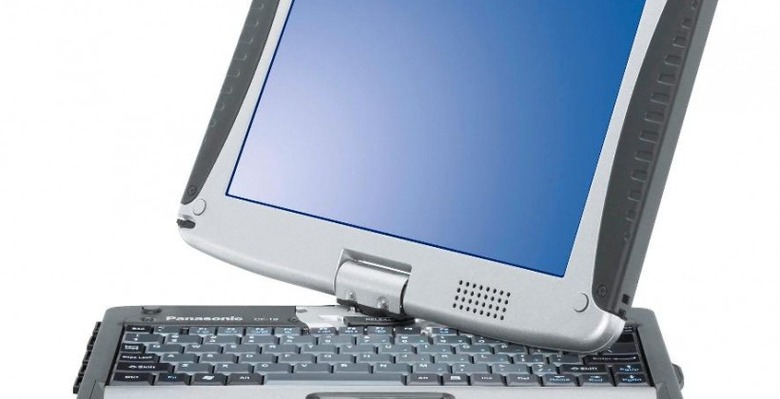 Panasonic's Toughbook CF-19 convertible touchscreen notebook has seen an Ivy Bridge upgrade, bringing the ruggedized swiveling slab up to 3rd-Gen Core i5 speed and stretching battery life to 10hrs. Targeted at the sort of users who would crush a puny iPad between their huge, bear-like hands (or perhaps just want to take it outdoors), the CF-19 has a Core i5-3320 processor, HD 4000 graphics and a fanless chassis, relying solely on passive cooling.
Storage is either HDD (up to 500GB) or SSD (up to 256GB), paired with low-voltage RAM. As for the display, that can be outfitted wiht either a resistive touchscreen layer of a combo resistive/active digitizer panel. It has a transflective LCD for outdoor use without active backlighting, which Panasonic says is the equivalent of a 6,500 nit backlight without actually using any power.
Connectivity includes Bluetooth 4.0, WiFi, USB 3.0 and USB 2.0, and an optional HSPA+ modem. Those playing it old-school with their hook-ups will be pleased to know that there's a serial port and a PC Card slot.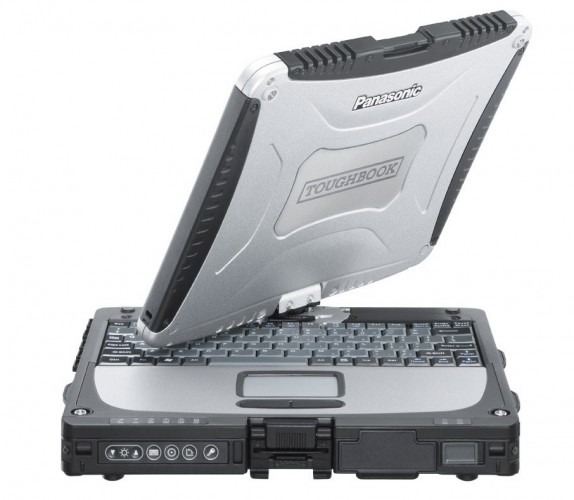 Ruggedization meets MIL-STD 810G for drops, and IP65, MIL STD 810G for water, dust, vibration and temperature protection, thanks to a magnesium alloy casing, HDD damping and heating, and foam packing for flexible seals. If your idea of dangerous use involves lurking unseen in the shrubbery, there's a "Concealed Mode" that shuts off the backlight, any status LEDs, the speakers and the wireless options.
All this doesn't come cheap, mind. The Panasonic Toughbook CF-19 goes on sale in July, priced from €2,950 ($3,709).