Panasonic Technics SC-C500 HiFi system and EAH-T700 headphones aim at audiophiles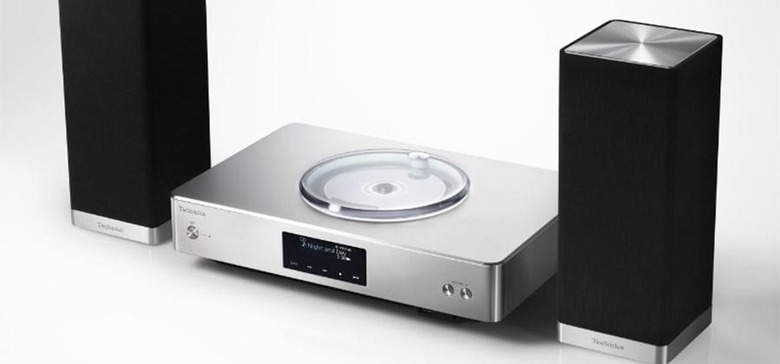 Panasonic has unveiled a pair of new audio products at IFA 2015 in Germany that includes the OTTAVA SC-C500 HiFi system and the EAH-T700 premium stereo headphones. The HiFi system combines the SU-C501 Stereo Amplifier with Panasonic's OTTAVA speakers and supports high-resolution audio. The SC-C500 is designed to be very small and compact so it can fit into areas where space is at a premium.
Panasonic uses high-end Technics components including the JENO Engine along with LAPC and Battery Driven Clock Generator. Those components claim to deliver the sort of sound and performance typically reserved for much larger systems.
The HiFi has support for network audio, CD, USB drives, USB-DAC, and smartphone music playback. Digital noise isolation architecture helps to ensure crisp and clean playback. Total power output is 100W and there are digital optical inputs, USB-A inputs, and USB-B inputs. The device also has WiFi, Bluetooth, and AirPlay capability.
The EAH-T700 stereo headphones have 50mm + Super Tweeter drivers with advanced MLF + Aluminum diaphragms. Frequency response is 3Hz to 100kHz and Panasonic uses an angled-driver system for a natural sound field. The headphones will fit devices with 3.5mm inputs and comes with a 6.3mm adapter for other devices. Both the HiFi system and headphones will hit the US in 2016 at undisclosed pricing.