Panasonic Smart UHD TV DX series sticks to Firefox OS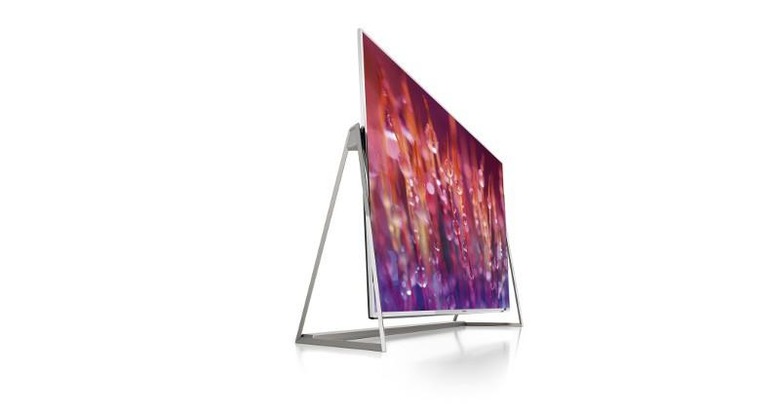 Firefox OS might be defunct on smartphones, but Mozilla is still trying to push its Web-based platform to other devices instead. Luckily for it, at least one major brand has decided to invest in it by making Firefox OS the OS for its smart TVs. Panasonic has just announced its latest 2016 batch of 4K Pro UHD LED VIERA TV, specifically its brand new DX series. Along with the latest and upcoming Firefox OS versions, the smart TVs also feature Panasonic's new Studio Master HCX+ chipset to deliver HDR performance.
As noticed in several of the new TVs announced the past months, TV makers have started hunkering down on High Dynamic Range or HDR as the next battlefield. Most high end TVs, both basic and smart,. now sport 4K UHD resolutions so new differentiating factors are needed. On Panasonic's new DX line of 4K Pro TVs, HDR capability is provided by the Hollywood Cinema Experience (HCX) chipsets. On the flagship DX902, that takes the form of the completely new Studio Master HCX+. The other TVs in that range also get to enjoy HDR via a regular HCX chip.
As a smart TV, the expanded functionality provided by apps is just as important as the display quality. For this, Panasonic has chosen to bank on Firefox OS instead of, say, Android TV. Firefox OS boasts of dozens of available software, all of them web apps, from its catalog, though you might be missing out on some of Android's more popular apps. Firefox OS, however, has the advantage of being fine tuned for TV use and navigation, providing quick access to content, whether they be TV channels, apps, games, or even websites. An update promised later for this year will bring a new interface for content discovery and instant watching process without requiring installation.
In addition to Firefox OS, some of Panasonic's new 4K UHD smart TVs, particularly models DX700 and above, will also have access to Amazon's HDR selection. Panasonic plans on getting the same deal with Netflix HDR content later on.
The 4K UHD TV DX series is lead by the DX902 flagship, featuring Studio Master HCX+ and with 58 and 65 inch sizes. The rest of the line up include the DX802 (50 and 58 inches), the DX750 (50, 58, and 65 inches), the DX700 (40, 50, and 58 inches), the DX650 and DX600 (40, 49, and 55 inches). The DX series will be first available in Europe, pricing still undisclosed.
SOURCE: Panasonic