Panasonic Shows Off Viera TVs With Built-In Blu-Ray And Sets With Integrated HDDs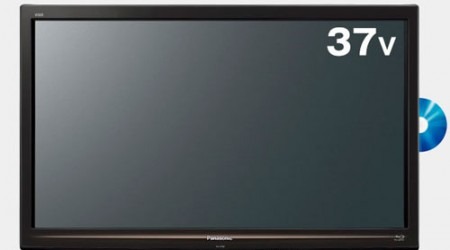 Panasonic has unveiled some new HDTVs in Japan that include models with integrated Blu-ray players and versions that sport integrated HDDs as will. The Blu-ray sets are the most interesting and included the 37-inch TH-L37R2B and the 32-inch TH-L32R2B. The 37-inch version will sell for about 240,000 yen.
Both sport full 1080p resolution and have integrated HDDs that can record programs. The Japanese translation leaves a lot to be desired, but it appears the sets can write recorded programs to optical media. Panasonic also pulled the wraps off new LCD and plasma sets with screens of 42-inches, 46-inches, and 50-inches in the plasma line and 37-inches, 32-inches, and 19-inches in the LCD line.
The sets have 1080p resolution except for the 32-inch and 19-inch LCD sets, which only have 720p resolution. The line has internal storage of 500GB with the exception of the 19-inch set with a 250GB HDD. Pricing runs from 100,000 to 390,000 yen in Japan.