Panasonic SDR-S10 is world's smallest flash camcorder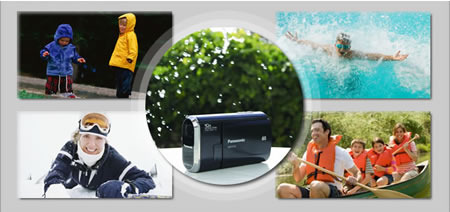 At just 1.2 x 2.5 x 4.5 inches in size, the SDR-S10 is so small; it slipped through the crack back on February 14 when it was announced. Panasonic is claming the title "World's Smallest SD Camcorder." Who am I to argue with them?
Don't let the compact size fool you into thinking it lacks features and durability. On the contrary, it's shock and impact resistances packing a 2.7-inch widescreen LCD and a Panasonic 10x optical zoon lens. In the event of an accidental drop, it will bounce like a ball from up to 1.2 meters. It's also water-resistance for those with affinity for water activities.
The Panasonic SDR-S10 is available in May 2007. Price is unknown.
Panasonic Announces "World's Smallest SD Camcorder" [Camera Town]