Panasonic rugged BizPad tablets tipped for Japanese business users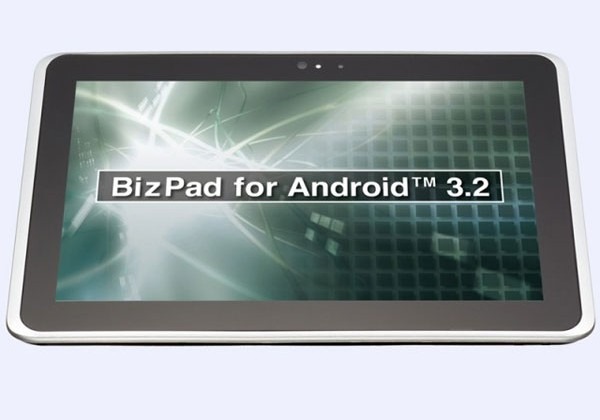 Panasonic has unveiled a pair of new tablets that are in the BizPad line. As the name suggests the tablets are for business users and at least for now they are only being announced for Japan. They could be announced for other countries later. The tablets differ mainly in the screen sizes they offer the BizPad JT-580VT has a 7-inch screen and the BizPad JT-581VT has a 10.1-inch screen unit.
The tablets are ruggedized to some extent with the ability to survive water, shock, and dust. The 10.1-inch tablet is able to survive drops of 120cm and the 7-inch can survive drops of 80cm. The tablets share the same replaceable battery design, have NFC readers, Bluetooth, USB ports, GPS, and a microSD card slot for storage expansion. Hardware includes an ARM Cortex-A9 dual-core CPU, 1GB of RAM, 16GB of flash storage, and IR.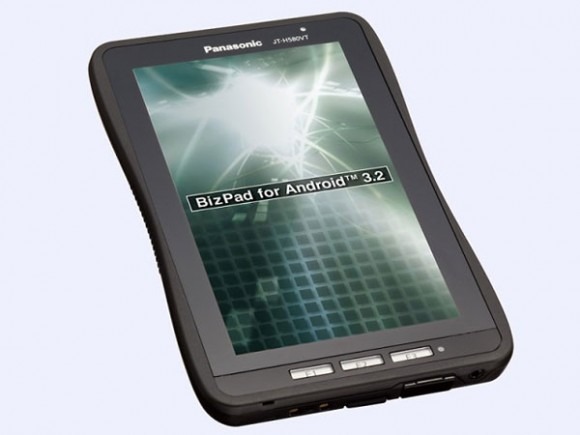 The screen resolution for the 7-inch tablet is 1024 x 600 and it has 3G as an option. The rear camera is a 5MP unit and it sports WiFi as well. This tablet will land in Japan in December. The 10.1-inch version of the tablet is packing a 1.3MP camera, WiFi, and goes on sale in January. The larger tablet doesn't list a 3G option. Pricing is unknown at this time.
[via Android Community]