Panasonic reveals pricing for 2012 Blu-ray players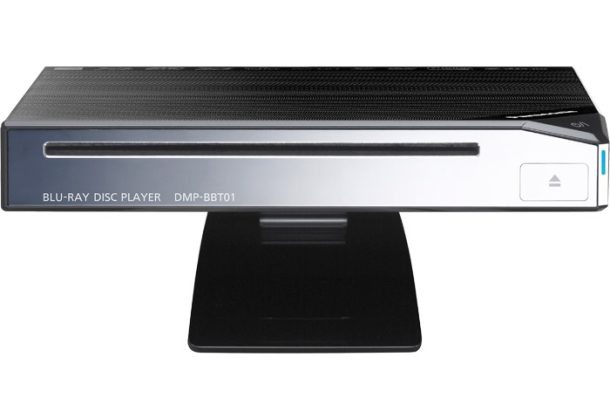 Panasonic has announced the pricing and availability of its 2012 lineup of Blu-Ray players, which were first introduced at CES. The lineup includes four Full HD 3D models and two Full HD 2D-only models, most of which have begun shipping already. Only two models will begin shipping later in May. Pricing for the new lineup ranges from $90 to $350.
The 3D Panasonic Blu-ray models feature the Viera Connect IPTV platform, while the 2D models have scaled-down IP VOD systems that package select streaming partners, such as Netflix, Vudu, CinemaNow, and YouTube. The 3D models also feature an improved UniPhier chip processor, 24p VOD output, expanded Viera Connect functionality, and 2D to 3D up-conversion. The 3D players include the DMP-BBT01 priced at $270, DMP-BDT500 at $350, DMP-BDT320 at $200, and DMP-BDT220 at $150.
The 2D-only models include the DMP-BD87 priced at $120 and the DMP-BD77 entry-level unit priced at $90. All of the players have already begun shipping, except for the DMP-BDT500 and DMP-BBT01, which will not ship until May. Additionally, the BBT01 ad BDT320 feature a slot-in drive instead of a disc tray, while the BBT01 also offers a compact design that's operable in both vertical and horizontal orientations.
[via CNET]