Panasonic PT-LB3U micro-portable projector debuts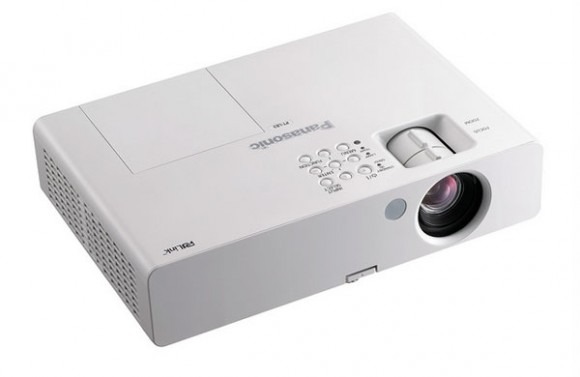 Panasonic has unveiled a new projector that is in its business and education line. The new projector is called the PT-LB3U and has a resolution of 1024 x 768. The projector is made to be small and compact so it takes up less space in a crowded office or classroom. Despite the smaller size of the projector, it has 3,200 lumens of brightness and uses a new lamp drive system. That lamp drive system allows the lamp to last up to 5,000 hours.
The projector measures 12-3/32" x 2-23/32" x 8-9/32" making it more compact than many projectors on the market and it weighs 5.07 pounds. It can be mounted on the ceiling or placed on a desktop. The image the projector can throw ranges from 33 to 300-inches with a 4:3 aspect ratio. It has manual zoom function and needs 300W at maximum setting.
The contrast ratio is 600:1 and it needs 0.3W of power in standby mode. Connectivity includes dual VGA inputs, LAN port, S-video, a serial input, and a single composite connection. The integrated speaker is a 1W mono offering, you will want a better sound system for your presentations. The MSRP for the projector is $1,399 and it is available right now through authorized dealers.
[via Panasonic]