Panasonic Advanced Cockpit 2020
You might associate Panasonic with TVs, but the company had a lot more than that to showcase at CES 2016, and one of my favorites was the Advanced Cockpit 2020, aka "the buck". A car interior divorced from its external shell, the buck is an uber-tech-packed concept of what the inside of future vehicles will look like.
Panasonic's vision of an electronic cockpit has no less than nine displays, paired with a touchless control system. As well as a dedicated driver panel and a center stack console display, there's a dual head-up-display – or HUD – combined with eye-tracking and gesture control to nearly eliminate any need to take your eyes off the road.
Displays, display and more displays
The driver's display is full 12.3" IPS-TFT, with a concave panel that minimizes glare with the assistance of a low-reflection coating. It's a special, low power consumption screen too, with a pared-back housing. The center display get broadly the same treatment, but it's convex – i.e. it curves outward – so that both the driver and front passenger have easier access and better viewing angles. It's also optically bonded for much better image quality and a further cut in reflections.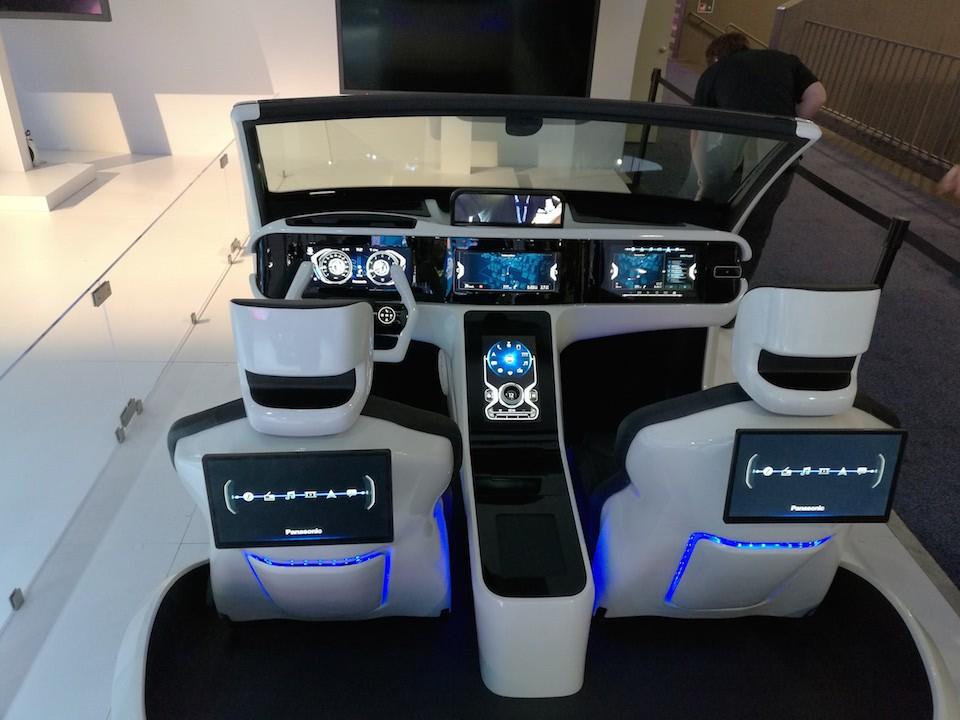 Unlike anything on the market today – other than Tesla's massive display, in fact – the center console is essentially a sheet of flat 11.6" Gorilla Glass that happens to feature Panasonic's capacitive touch sensor technology. It may only be 1.1mm thick, but it's toughened to make it resilient to damage, as well as glare-free and treated with an anti-fingerprint and anti-scratch coating. The front passenger is also treated with the same sort of screen.
Panasonic didn't outfit the Advanced Cockpit 2020 with just any old touch pad, and instead it's a 3D Touch Panel itself crafted from 1.1mm-thick Gorilla Glass. It's a combination of a multi-touch panel with gesture recognition mounted over a gesture sensor, that can precisely track the position of the hand and fingers in three dimensions as you move them above the glass.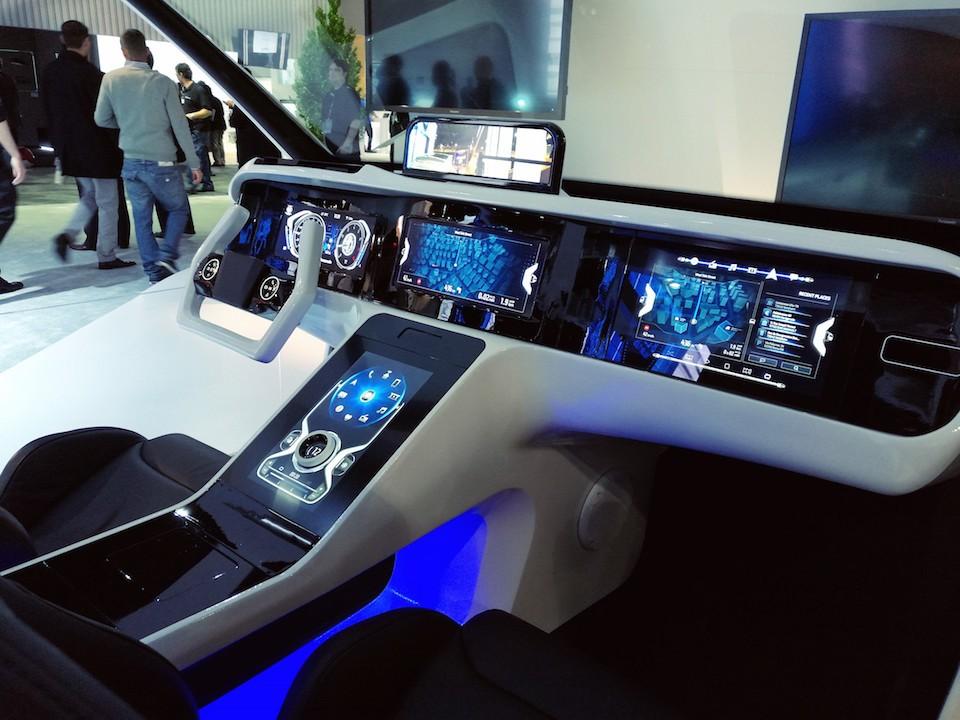 I had an opportunity to test some gestures out, and it's surprisingly intuitive. To increase the volume, for instance, you use two fingers and twirl them in circles: to the right to make the music louder, and then to the left to decrease it.
Now if you're more traditional and and want a physical knob, fear not, because Panasonic has you covered there too. In keeping with the theme, though, it's no regular dial: dubbed the Magic Knob, it's actually mounted on the screen and supports both rotary and push control, and haptic feedback.
Smart Mirror
Smarter rear view mirrors are no longer concept but reality. In Panasonic's vision, the rear view mirror of the future is is 11.55" in size and features a full HD IPS/TFT display. Later that day, I tested the newest Chevy Bolt EV prototype, which also happens to sport similar smart mirror technology.
At first glance, it may look like any other mirror available in today's cars, but flick the switch under the mirror and the view turns digital thanks to a camera positioned at the rear of the car. It means no obstruction of view by rear passengers or cargo.
If you're impressed but not quite convinced, the same technology has even broader applications. BMW, for instance, demonstrated the same urge to delete glass in a concept i8, which included electronic side mirrors too. All in all, the electric supercar had three different angles fed into the electronic mirror – left, rear center, and right – all showing at the same time and cutting out any blind spots.
2017 Chevrolet Bolt EV prototype first-drive

CES 2016 test drive: BMW i8 rearview mirrorless concept!

Dual Heads-up display (HUD) and Eye Tracking feature
Possibly the most useful feature – both for convenience and safety – are the dual heads-up displays. Yes, both you and the front-seat passenger gets one, each with a vast 10 x 4″ viewing area and running at 800 x 320. Floating a perceived five meters away from the user, they have eye tracking to navigate through an augmented reality system that includes a hands-free user interface.
All-in-all, the concept of the touchless HMI helps reduce the driver's interaction with physical controls, resulting in a simpler and safer to use experience
Driving the Future with the Advanced Cockpit 2020 at #PanasonicCES 2016
Damn, that NSX sounds amazing!
Only available on the all-new 2017 Acura NSX, the ELS Studio Premium Audio System is designed by Panasonic Automotive in collaboration with award-winning engineer and producer, Elliot Scheiner. It's been tuned specifically for the NSX in order to fill the cabin with music that harmonizes with, rather than getting drowned out by, the supercar's engine and road noise.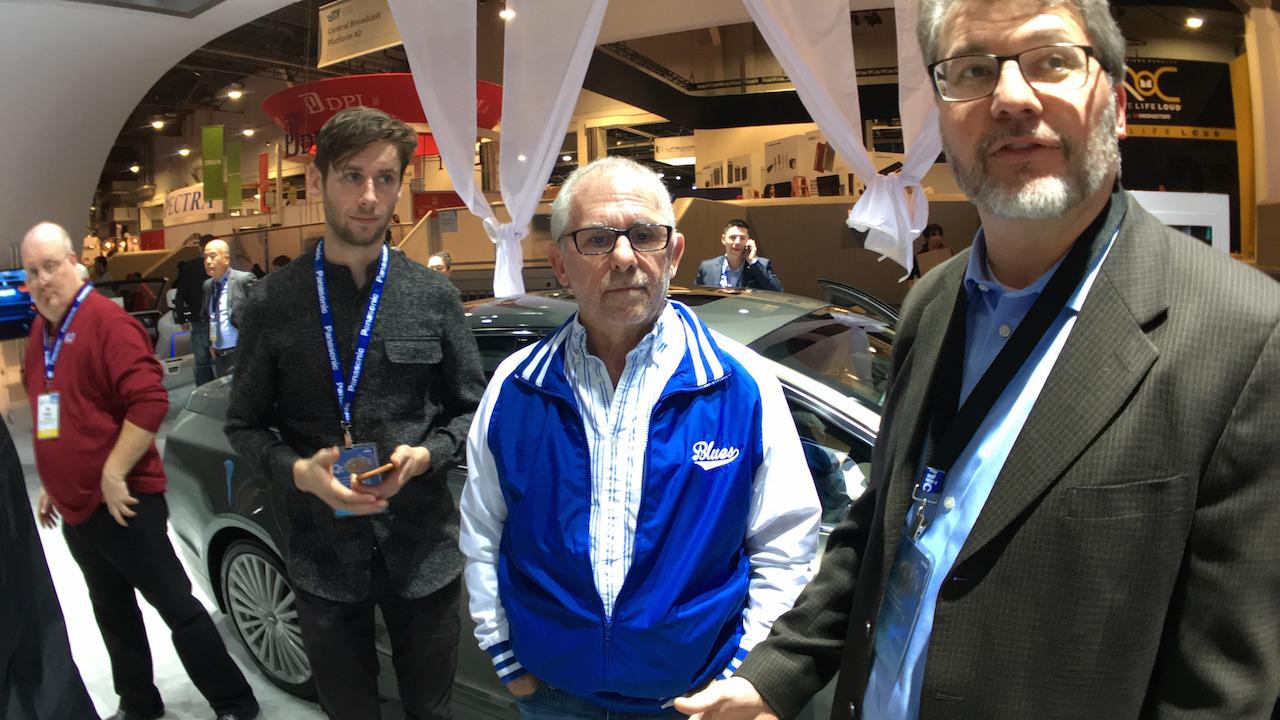 Competing with the NSX's clever hybrid powertrain might seem like a fool's errand, but Panasonic's system actually sounds incredible. Part of that is down to the audio modeling, which can reproduce music the way it was recorded, whether in a studio, club, concert hall or stadium.

Starts at 1:45 into the video
It's the first system in a production car to use Acoustic Motion Control technology, for more precise speaker movement and a subsequent bump in clarity. I only had a limited time to experience it – and not in an NSX being driven in earnest – but it's fair to say I was blown away by the sound quality.
The Next-Gen Business Class suite concept by Panasonic's Avionic division
Clocking nearly 250,000 miles in the air last year, I definitely know a thing or two about the cabin of an airplane. I've sat in every single seat imaginable, from the worse coach seat that doesn't recline because it's so tightly packed in with the seat in front, my knees up to my ears, to first-class cabins and everything in-between.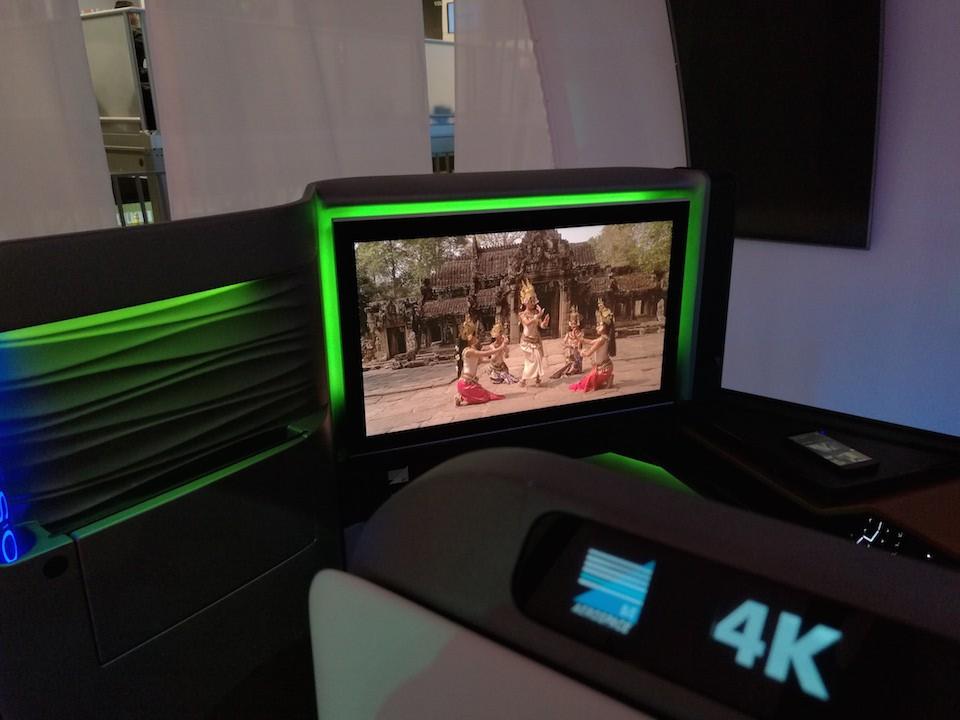 As a result, I love Panasonic's vision for a better business-class suite. It's comfortable, entertaining, smart and, most importantly, it's highly customized individually. Even before stepping foot in the aircraft, I could in theory set up my profile from my pon. Once on the plane, I simply connect to the system and everything simply configures and projects on the eye-popping 4K inseat monitor. I can preselect my movies, music, lighting preferences and meal choices.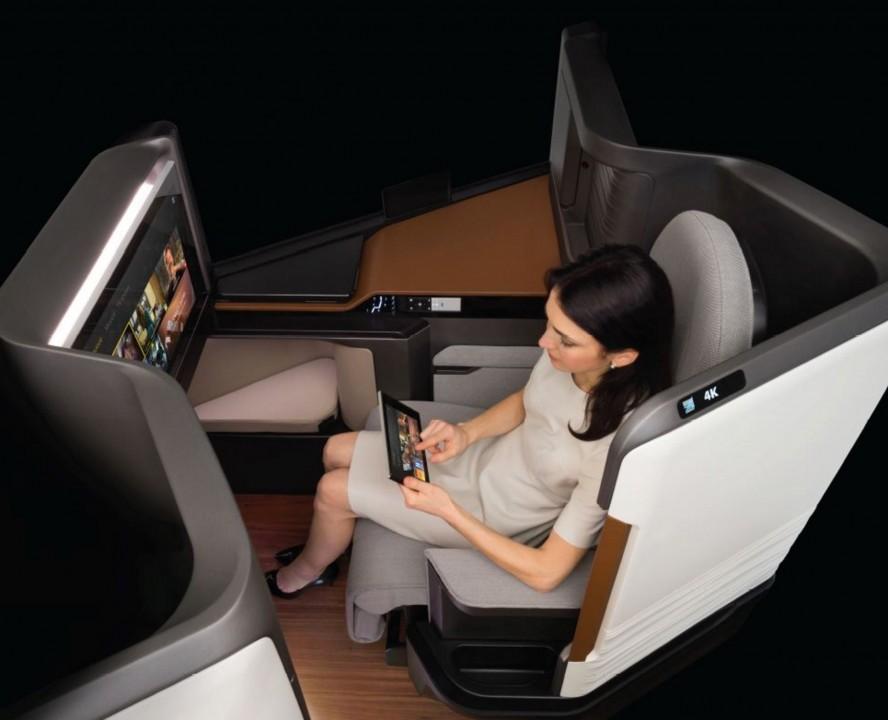 I had a chance to jump in and experience the first public showcase, dubbed "Waterfront". It's a premium seat concept developed in collaboration with B/E Aerospace, with HD audio, inductive charging integrated into the armrest, support for Bluetooth connectivity with your own media player or phone, touchscreen space controllers, and support for configuring and personalizing your experience pre- and in-flight, and long after you've deplaned. There's also live TV anywhere in the world in-flight, plus phone and internet service.
Despite there being so many high-tech features, ironically my favorite is the pull-out tray. Bear with me: how many times, after all, have you had your laptop on the tray and need to get up, laydown to slee,p or shuffle things around for meal service? Normally, you'd need to put your laptop away, but not with Panasonic's design. Instead, you simply close the laptop and slide it under the display: it's pure genius.
CES 2016: Panasonic Waterfront Business Class Concept Seat

Panasonic Aviation doesn't stop at building out the best cabin to spend an intercontinental flight in. I like to think of the airplane as the largest Internet of Things (IoT) device. They have to be connected in order to provide in-flight tracking, weather service, and remote/proactive aircraft maintenance on the operational side, together with internet, live TV, and phone service on the customer side.
From a consumer perspective, with bi-directional communication between ground command and the aircraft, real-time diagnosis can flag up when the plane requires maintenance and, once the plane lands, the parts can already be dispatched and waiting to be changed out. That means less wasted time with an aircraft out of service for the airline, and fewer frustrating delays for passengers.
Meanwhile, an electronic flight bag (EFB) application that allows pilots to review real-time weather and atmospheric information means they can adjust flight routes to avoid severe or bumpy weather, not to mention managing fuel consumption, right from their iPad Pro. After all, the pace of travel has never been faster: it's about time the data experience caught up too.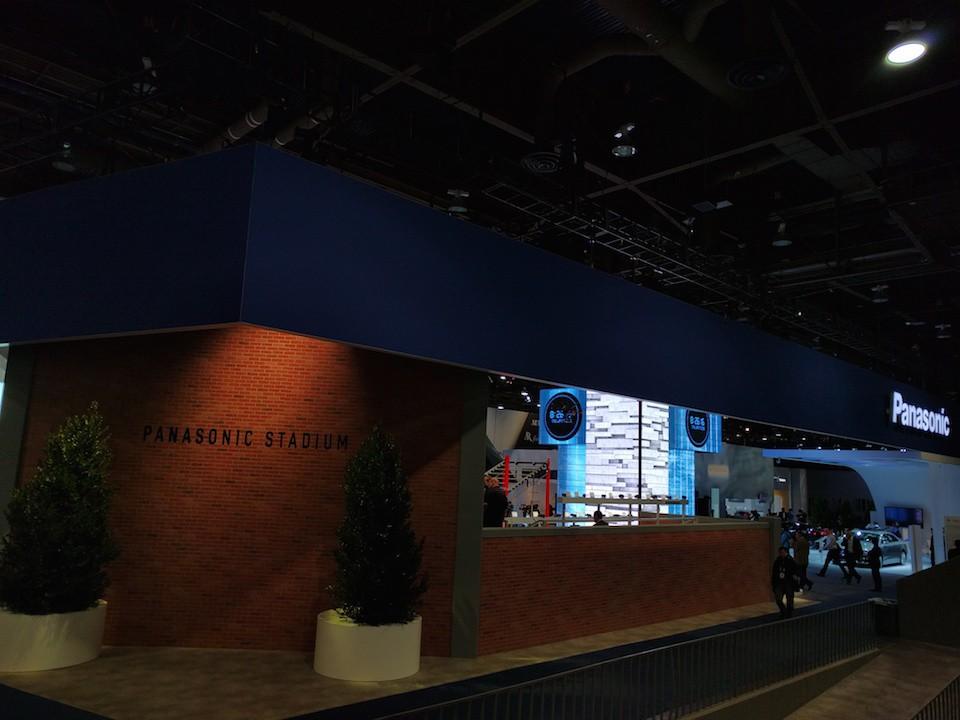 Disclosure: This is a Sponsored Post | Catch up on #PanasonicCES 2016 here and join the discussion on Facebook.