Panasonic predicts $5.4bn losses, axes plasma plans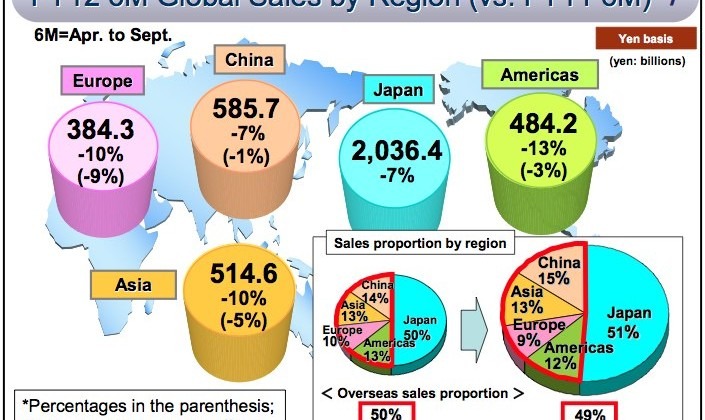 Panasonic has seen demand for its TVs and smartphones ditch, leading to a 6-percent drop in consolidated sales year-on-year and a 141.9 billion yen ($1.82bn) loss over the last three months. Strong Blu-ray player sales could not offset a slump in interest around Panasonic flat-panel TVs and Sanyo digital cameras and other consumer electronics, according to the company's latest financial results, with full year losses expected to be in the region of $5.4bn. To save money, Panasonic will severely curtail its own flat-panel display production, shuttering some lines and stepping down others, and instead source panels from third-party suppliers.
Meanwhile, Panasonic's coveted plasma display production – which was previously expected to shift to Shanghai, bringing the production line equipment back up to speed – will no longer be restarted. In a dramatic move, Panasonic's headquarters will decamp from Osaka, Japan, and move instead to Singapore.
Panasonic blamed the continued strength of the Japanese yen and sidelined demand from developed markets for the underwhelming quarter, with sales in Europe, China, Asia, Japan and the Americas all down by as much as 13-percent. However, those global figures hide some pockets of success: sales in Nigeria over the last six months have leapt 64-percent year-on-year, and in India 40-percent, excluding Sanyo-branded devices.
Nonetheless, Panasonic's semiconductor business is floundering, with a 7.4bn yen ($94.8m) operating loss in Components and Devices "mainly due to significantly worsened profit in semiconductors." Overall, Panasonic now estimates its 2012 full-year results will include a 420bn yen ($5.4bn) net loss.