Panasonic Pocket Power phone charger offers instant juice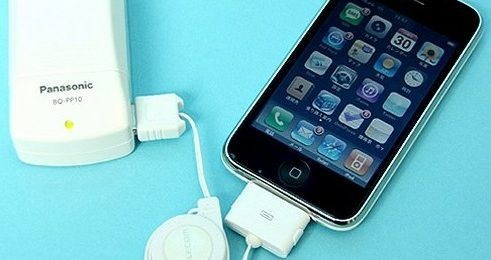 I've had a lot of trouble with keeping my iPhone charged up for a full day. And while there are more and more on-the-go charger options around these days, there can never be enough. That's why this Panasonic Pocket Power phone charger really caught my eye. The price tag's not too bad, either.
This charger makes it so you can power up your mobile devices at any time. All you have to do is put two AA batteries inside, plug the device into your cell phone and then you'll be set to charge. It's a great feature to have, especially when away from any convenient outlets.
And even though the iPhone was the main target here, the Pocket Power phone charge will work with the iPod Touch and many other devices as well. You can get the Panasonic Pocket Power phone charger for just $36.45 right now.