Panasonic opens 3D photo lab using 120 Lumix cameras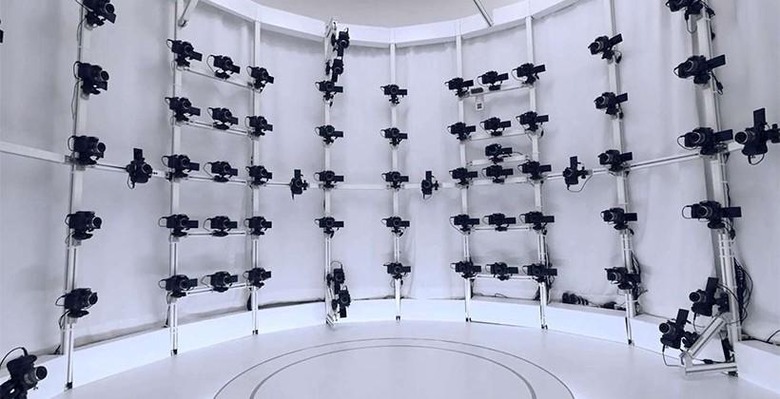 Panasonic has opened a cool 3D photo lab in its Panasonic Center Osaka location. The photo lab can take photographs of a person and anything they want to hold in their hands and that photo data is then used to make 3D figurines of the person that are photo accurate. The lab uses 120 Lumix GH4 digital cameras and is able to capture every detail of a subject down to a single strand of hair and the texture of clothing.
The camera system can shoot images at up to 1/1000s. Combined the 120 GH4 cameras can capture images with over 2 billion pixels of information. The photos capture enough data to calculate 3D information.
The camera setup allows image capturing with zero blind sports. In similar systems that use a handheld 3D scanner a subject has to stand still for up to ten minutes. Panasonic's 3D photo system can shoot the image very quickly. The system is capable of shooting two people at a time.
People living in Osaka who want to try it out can order the 3D Premium Figurines online and the schedule time to go into the location for their photography. It takes about three weeks to receive the figurine. Pricing is unknown at this time.
SOURCE: Panasonic