Panasonic Lumix SZ5 wifi camera brings on the cloud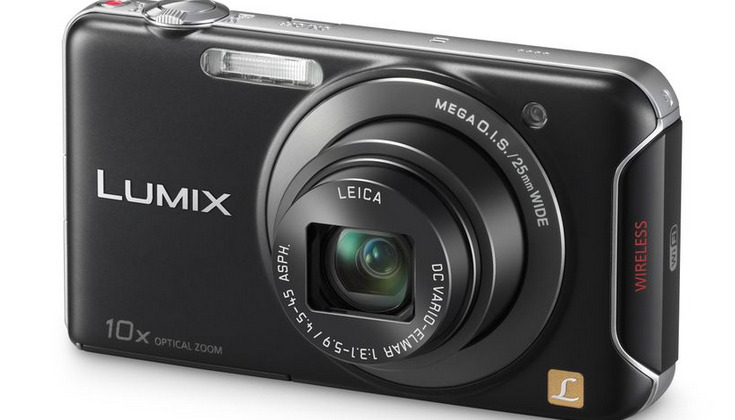 This week Panasonic has revealed a collection of devices that are made to blow your mind in many different ways, the LUMIX SZ5 being a web-connected camera also made to do just that. This device has a 10x optical zoom, brings on wi-fi connectivity for quick file sharing, and brings on connections to your smartphone for a three-for-one wallop. This may be just the social media machine you're looking for. NOTE: also check our our hands-on with Panasonic hardware from this week's big reveal session as well!
This device has the ability to connect to your smartphone by turning it into a wireless router. You'll not need a wi-fi hotspot to make it all work, and with the LUMIX LINK application for iOS and Android devices, it's easy as pie. You can also use this app to shoot photos and video remotely. This ability also works with live viewing at 30 fps via your smartphone as well.
This device is great on its own as well, of course, utilizing a 25mm ultra wide-angle LEICA DC VARIO-ELMAR lens with Intelligent Resolution Technology that allows Intelligent Zoom up to 20x the equivalent. Inside you've got a 14.1 megapixel CCD sensor as well as the Venus Engine you've seen on several Panasonic devices revealed today as well. You'll also be working with Intelligent iA, Auto Retouch abilities, and a host of other in-camera effects and abilities.
You'll also have access to the LUMIX CLUB, an online cloud service made specifically for Panasonic customers, connecting easily with Twitter, Facebook, Picasa, YouTube, and Flickr. This device is DLNA capable as well, and will be available soon! Just like the other Panasonic cameras revealed today, you'll get a 30 day warning before this device drops, and it'll be coming soon!