Panasonic Lumix S1H full-frame mirrorless camera shoots 6K video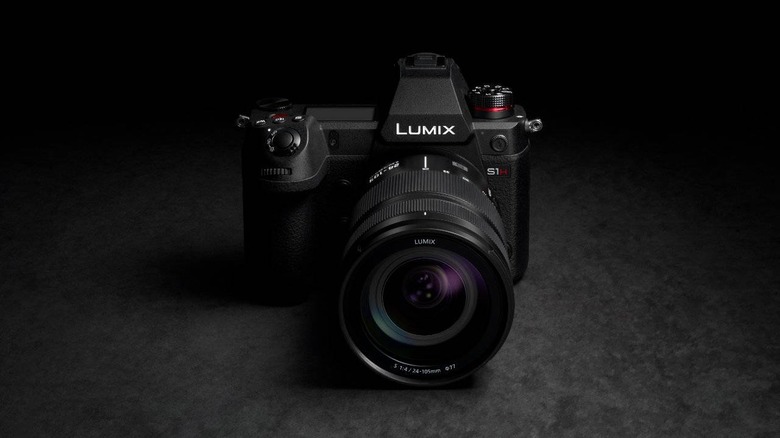 Panasonic has unveiled the new Lumix S1H full-frame mirrorless camera, the first model to ever support 6K/24p 3:2 aspect ratio video recording, according to the company. This full-frame addition to the Lumix S series also supports recording 'cinema' video in 5.9K/30p 16:9 and 10-bit 4K/C4K 60p resolutions. Panasonic says its new S1H model offers a wide color space and rich gradation that is 'virtually equal to' what users get from cinema cameras.
Panasonic focuses heavily on the video aspect of its new Lumix model, driving home the point that consumers can maximize their use of the full-frame sensor via the 6K and 5.9K video options. The S1H also stands out among other full-frame interchangeable lens digital cameras to offer the aforementioned 10-bit 4K/C4K 60p video recording capability.
The camera is targeted at professionals who have access to multiple key recording formats, among them being 4:3 Anamorphic mode. This camera model also packs V-Log/V-Gamut with 14+ stops of dynamic range, which Panasonic points out is nearly the same as what is offered by its Cinema VariCam. The company boasts that the S1H can capture highly accurate colors, including 'faithfully reproduced' human skin texture.
Videos recorded with the S1H are compatible with VariCam and Lumix GH5/GH5S V-Log footage. According to Panasonic, every recording mode offered by the S1H can be used to continuously record video under the certified operating temperature. This model joins the existing S1 and S1R Lumix S Series cameras.
That's the full extent of the Lumix S1H camera details released by Panasonic on Friday. If everything goes according to schedule, the company plans to release its new full-frame mirrorless model some time this fall season, but exact availability and pricing information has not been released at this time.