Panasonic Lumix GM1 camera spied in pictures

When many think about Panasonic they immediately think about televisions, but Panasonic is a big name in the photography industry as well. Panasonic has been producing its line of Lumix digital cameras for a number of years. In fact, we spent some hands-on time with the Lumix GX7 digital camera in September. Some pictures of a new Panasonic digital camera have now leaked online.
The camera is said to be the Panasonic Lumix GM1 and it is and interchangeable lens digital camera. The photograph shows that the camera itself will be available in black or white and silver colors. Along with the leaked images of the camera itself, a shot of a new kit lens in 12-32 mm MFT flavor.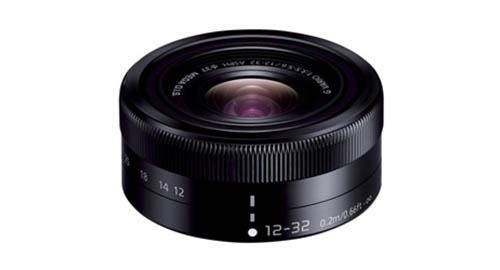 So far, Panasonic has offered no official details on the new GM1 digital camera, but the rumor wagon is at full speed with some claimed specifications having surfaced earlier this month. The GM1 is tipped to use the same internal image processing engine and sensor as the GX7 I mentioned earlier.
Other rumored features include integrated Wi-Fi and a LCD touch screen on the back. The GM1 is tipped to have a design similar to the GX7 and in the leaked pictures the camera clearly has a dial and a couple of other controls on the top edge. The camera is tipped to cost $600-$700 including the 12-32 mm lens. Rumors also suggest that the official announcement will come on October 29.
SOURCE: Photorumors