Panasonic Lumix GH1 digital camera gets priced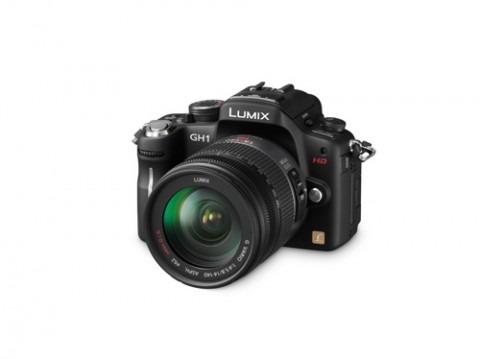 Laying to rest the rumors and gossip, Panasonic set the record straight this morning by releasing pricing details for their Lumix GH1 digital camera. The second Micro Four Thirds camera for the company, this camera is expected to cost $1,499.99 as a part of a kit.
The kit includes a 14-140mm, f4.0-5.8 lens. The officially released price confirms the pricing posted on the J&R website yesterday. You can expect to get your hands on this camera starting in June in the U.S. The only color option will be black, however, even though red and gold are available in Japan.
The Lumix GH1 features the ability to record 1080p/24p HD videos, 60fps video at a 720p resolution, continuous autofocusing and more. The silent motor also cuts down on annoying mechanical sounds. As a Micro Four Thirds camera, the GH1 is smaller than a traditional DSLRs since it lacks an internal mirror.