Panasonic LUMIX DMC-FZ70 16.1MP super zoom unveiled and up for pre-order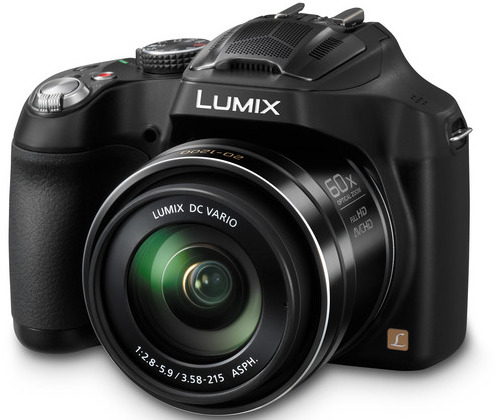 Panasonic has unveiled its latest digital camera, the super-long zoom LUMIX DMC-FZ70 featuring 60x optical zoom and a zoom microphone to match. With the zoom microphone, Panasonic aims to improve the audio quality that results from using the integrated mic, and comes alongside a host of other features. The Lumix is up for pre-order now, with its release date being unspecified.
The optical zoom measures in at 20mm to 1200mm, making it – in conjunction with a 20mm ultra wide angle lens – both the longest and widest zoom offering in its class. Says Panasonic, when this latest Lumix is at 20mm, the resulting images capture almost 140-percent of a wider angle than what you get with a 24mm lens offering. Tossing digital zoom into the mix, the maximum is boosted to the equivalent of 120x.
Video is another area where Panasonic seems to have focused for the DMC-FZ70, with it offering full 1920 x 1080 HD video recording in MP4 and AVCHD format options. Auto focus comes in the form of Power Optical Image Stabilizer with Active Mode, with there also being a 5 frames-per-second burst mode and 2 frames-per-second when using AF Tracking. And rounding that out is a 3 shot burst at 9 frames-per-second for particularly rapid moving objects.
The 16.1-megapixel sensor is a High Sensitivity MOS offering, which is said to reduce noise by between 10- and 15-percent, as well as boosting the image quality over previous Lumix models. All of this is powered by the Venus Engine, and works alongside several software features, among them being Retouch and Creative Controls
Users will have access to a 13 Creative Panorama effects, 15 Creative Control effects, and 15 Creative Retouch effects. Among these different effects are things like standard filters we've come to expect: Retro, Sepia, Dynamic Monochrome, Miniature Effect, Soft Focus, One Point Color, and more. Panasonic advises that the soft focus feature can't be used with video, however.
Price at $399 USD.
SOURCE: PR Web