Panasonic HX-A500 is a 4K wearable camcorder first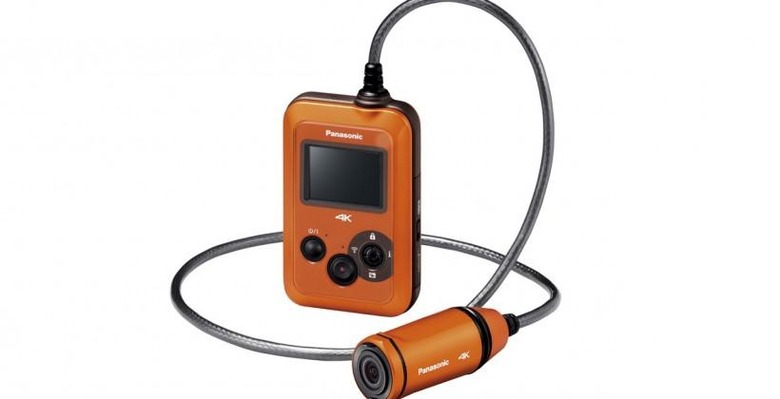 Among the smattering of wearables news this month comes one that joins the ranks of recent action camcorders: the Panasonic HX-A500, the first wearable 4K 25p camcorder. The device is a two-piece unit of sorts, featuring the lens for head mounting attached to a cable that connects it to the main control unit.
The idea behind it is the same as that of the Sony Action Cam, GoPro, and other action camcorders we've seen over the years. What distinguishes the HX-A500 is the ability to record in 4K Ultra HD resolution at 25fps, as well as Full HD at 50fps, 720p at 100fps, and 480p at 200fps, giving a solid range of filming options.
You don't have to record completely blind, however, which is how many action camcorders work. The control unit of the device comes with a small 1.5-inch display for checking that you've set the lens up properly. In addition, the unit also offers NFC for connecting to a tablet or smartphone, both of which can function as remote displays for recording from a distance.
The HX-A500 is powered by a Crystal Engine Pro+, and has EIS Image Stabilization. Due to its action cam status, the unit is IPX8 waterproof, which means it can go to depths up to 10 feet for up to 30 minutes — not a huge feature, but enough to keep it safe if accidentally dropped in the swimming pool.
The camcorder will hit shelves in May for £379.99.
SOURCE: Panasonic