Panasonic H-FS45150 45-150 mm Telephoto Zoom Lens revealed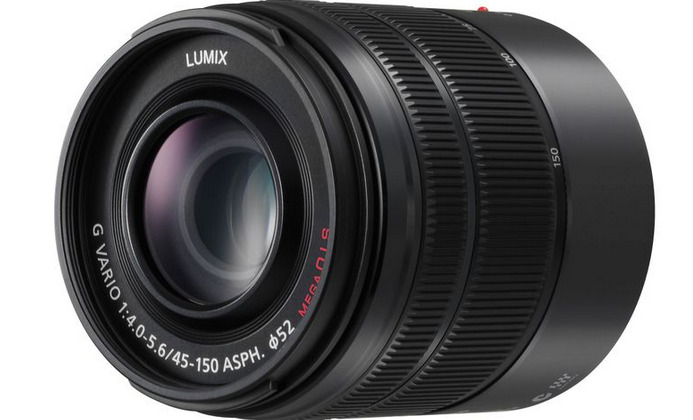 This week Panasonic is bringing the heat with new cameras, lenses, and more, all in one wallop – in this case, it's the LUMIX G X VARIO 45-150 mm Telephoto Zoom Lens. This piece of hardware is ready to be your new interchangeable telephoto zoom lens for your Micro Four Thirds System standard camera. The LUMIX G VARIO 45-150 mm / F4.0-5.6 ASPH. / MEGA O.I.S. (H-FS45150) brings on a giant zoom range of 45-150 mm (35 mm camera equivalent: 90-300 mm), and can bust out telephoto shots with the best of them.
Inside this lens you've got Panasonic's MEGA O.I.S. (Optical Image Stabilizer) which will make clear shots of any situation, even if someone sneaks up behind you to flash a hand in front of your shot – no more blur for you! You've also got a stepping motor for smooth action in both photos and video. This lens is made for the LUMIX G series, of course, so it'll bring on added benefits for that lineup.
NOTE: Have a peek now at our hands-on experience with a whole collection of Panasonic devices revealed this week!
With the LUMIX G line of cameras, this lens will work with its high-speed, high precision AF System as well as every other feature listed above and below. This lens is composed of 12 elements in nine groups, working with two aspherical lenses for uniform sharpness as well as one UHR (Ultra High Refractive Index) lens. You'll have smoothness in even the out-of-focus areas with this lens' seven aperture blades while a multi-coated lens element will make sure you've got minimal ghost and flare.
This lens will be available in black or silver with a "sophisticated metal look" and its pricing as well as its availability will be announced soon.