Panasonic gets up to speed on curved car touch-dash tech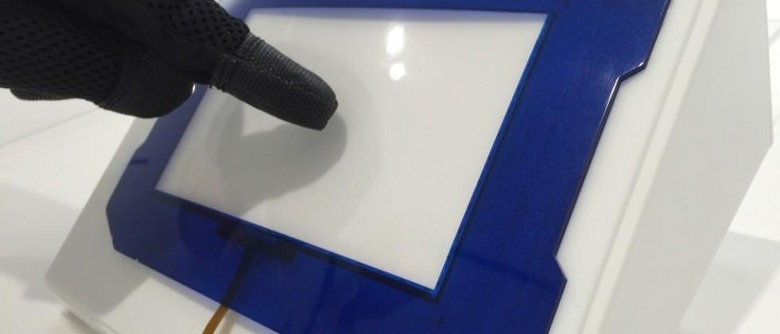 Your next car could have a sweeping, touch-sensitive dashboard if Panasonic has its way, with the company green-lighting production of a curved touch panel. Set to begin rolling off production lines in September, the capacitive panels support multitouch just like many infotainment displays already in use in various cars, but can also be shaped into curves and waves rather than just flat slabs.
That opens the door to far more design possibilities than with existing touch panels, Panasonic argues. Its technology means the dashboard surface itself can respond to touch, despite supporting cutaway holes for physical knobs and switches.
Panasonic's film sensor combines with the plastic cover panel – which could be contoured to sweep, for instance, down from the center stack to the panel between driver and front passenger – and supports not only multitouch gestures but operation by gloved fingers.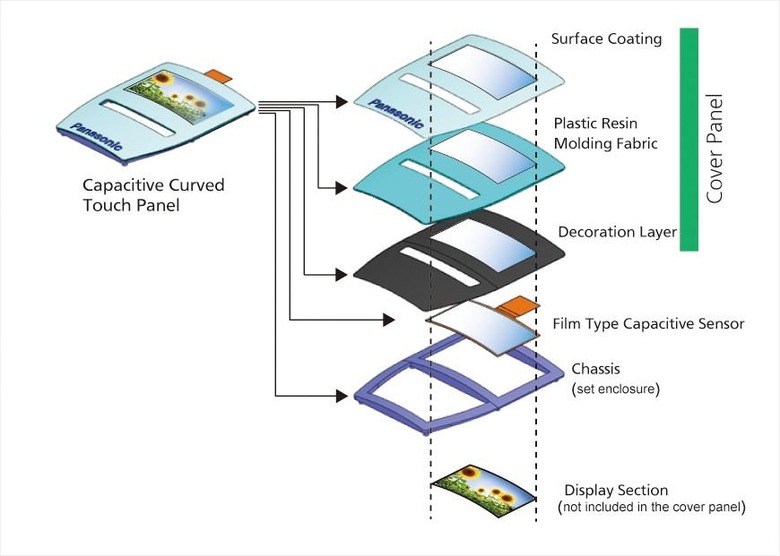 The first batch will support touch-sensitive surfaces between 5- and 12-inches in size, with support for backlit characters and key legends, along with fingerprint resistance.
Curved displays are becoming more mainstream, with Samsung pushing its Super AMOLED in smartphones like the Galaxy S6 edge, prized for the flexibility in design potential they allow.
That could be even more useful in automotive applications, though, where larger displays are now commonplace as infotainment systems get more capable and technologies like Apple's CarPlay and Google's Android Auto focus on bringing smartphone functionality to the dashboard.
Panasonic is yet to confirm what automakers might be using its new panels.