Panasonic flaunts twistable lithium-ion batteries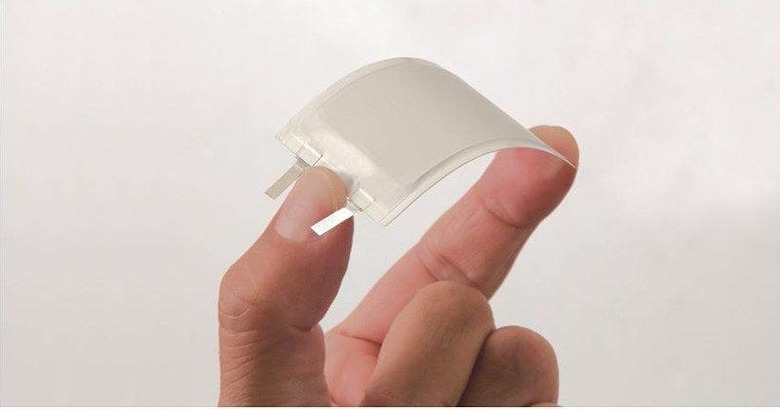 It's either the worst or the best time to be talking about new battery technologies. Samsung's disastrous Galaxy Note 7 rollout has probably consumers and manufacturers wary about changing the battery formula too much. At the same time, however, the incidents only showed how the industry is in dire need of improved battery technologies. Panasonic, is, of course, undaunted by those and at CEATEC next week, it will be showing of a lithium-ion battery, the same type that powers mobile and wearable devices, that can be bended and twisted, safely and without losing its charge.
Next to longer-lasting batteries, flexible batteries has been one of the holy grails of battery technology, especially for mobile devices. The rise of smartwatches and the promise of "smart clothing" has only made that need even greater. Easier said than done, of course, especially using the same lithium-ion type of battery that Samsung has just proven to be quite volatile.
That's why Panasonic is quite proud of its accomplishment. Its flexible lithium-ion batteries are promised to retain 99% of its charge even if it has been bended or twisted, up to a radius of 25 mm, a thousand times. That is thanks to a new, proprietary laminated outer body that not only manages to keep the battery's charge, it also prevents the battery from leaking, making the battery safe to be worn near the body.
In fact, these batteries are actually meant more for wearables and not smartphones, so no flexible smartphones for you yet. In fact, the largest of Panasonic's new batteries only measure 40 mm x 65 mm (1.6 in x 2.6 in) and a capacity of 60 mAh. That's substantially lower than smartwatch batteries. The advantage is that these batteries can probably be chained together inside the strap to provide additional charge in pinch.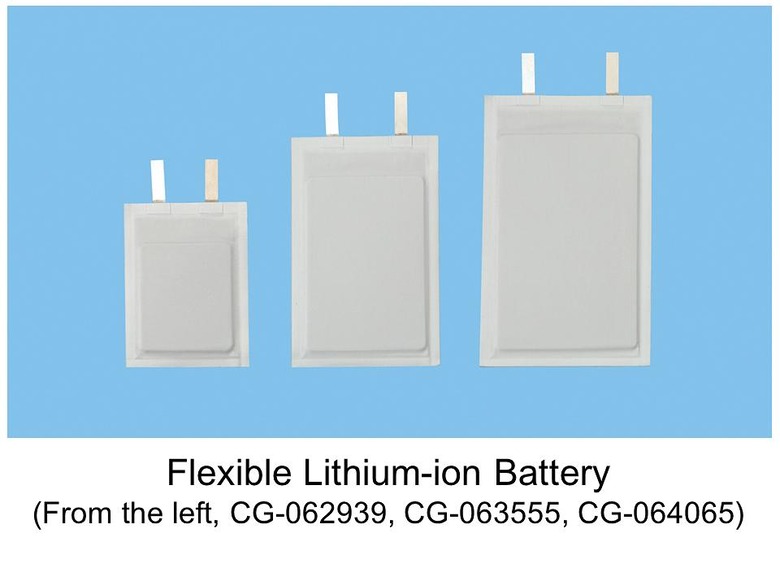 SOURCE: Panasonic