Panasonic DMC-GM1 mirrorless camera announced in new LUMIX GM series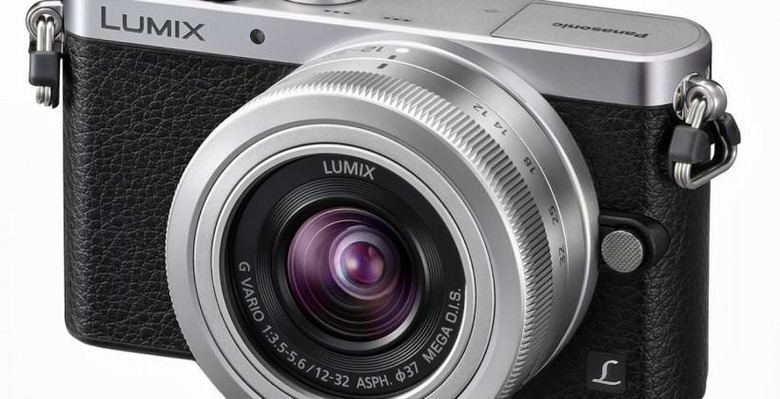 We're getting a bunch of new digital cameras this week and Panasonic definitely doesn't want to be left behind. But not only is Panasonic practically announcing a new series of premium compact cameras as part of the company's LUMIX Digital Single Lens Mirrorless (DSLM) line, it is also unveiling the first camera in that line, the DMC-GM1.
The Panasonic DMC-GM1 is a bit unique in some ways, aside from being mirrorless, compared to regular DSLR cameras. Instead of the regular CMOS sensor used by most digital cameras, Panasonic instead uses a Digital Live MOS (metal-oxyide semiconductor) sensor compatible with the Four Thirds System standard employed by a certain number of companies. But don't let the relatively lower 16.00 megapixel figure discourage you as Panasonic promises that the DMC-GM1 can render sharp images even in low lit situation. And, if push comes to shove, one can always select the maximum 25600 ISO sensitivity setting supported by the camera.
This digital camera also runs on Panasonic's Venus Engine image processor, assisted by a Multi-process Noise Reduction system, that helps clear up images, even those taken at night. The DMC-GM1 employs a Contrast AF system to ensure fast and accurate autofocus at 240 fps. The camera allows for various autofocus settings such as Low Light, Pinpoint, and One-shot. These AF features are also available when shooting video, which supports up to Full HD resolutions of 1920x1080 at 60 or 50 Hz.
Panasonic's new camera also has built-in filter effects for more interesting and creative shots. Found in the camera's Creative Control mode, these include effects such as Time Lapse Shot, Stop Motion Animation, and Clear Retouch. And what modern digital camera these days would be with WiFi for connecting with mobile devices. However, aside from just sending photos to tablets or transforming smartphones into remote camera controls, the DMC-GM1 can also automatically archive images and videos to registered equipment, such as a PC at home.
Panasonic has not yet made known the availability and pricing details of the DMC-GM1. It seems that the camera will be available in four colors: pure black, white, orange brown, and black and silver. The device will be compatible with some Panasonic accessories such as a Hand Grip, which will be sold separately, and a new interchangeable LUMIX G VARIO lens, which will be included in a DMC-GM1W kit.
SOURCE: Panasonic