Panasonic DMC G10 and G2 Get Official Announcement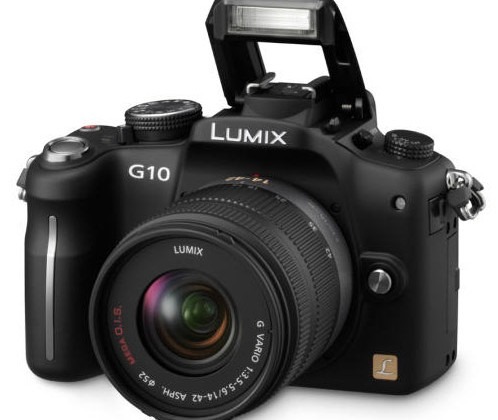 We've got a pair of brand-spanking-new Micro Four Thirds cameras for you to fantasize about on this lovely Sunday morning/afternoon/evening. These come by way of Panasonic, and while we're sure that these aren't going to be any kind of game changer in the photo world, surely these will stand out to someone out there. They've got some pretty good features, so if you're a camera buff, stick around after the break, and find out whether or not Panasonic has cooked something up worthy enough of your hard-earned cash.
We'll start off with the DMC-G10. Why? Because it's throwing around that it's got a pretty impressive title: world's lightest interchangeable lens camera with a viewfinder. Bold words, right? Panasonic probably just removed their glove and slapped someone. The G10 is touting 12.1 megapixels with Live MOS sensor, Venus Engine HD II technology, and a 3-inch rear LCD that lacks any kind of tilt, swivel, or touch options. There's not much to rock the socks in the features department, and sadly, we'll have to end it there.
The DMC-G2 has a pretty impressive title as well: the first interchangeable lens system camera with touch-controlled shooting. We're not exactly sure how we feel about touching a screen to take a picture (at least not on a camera like this), so we'll go ahead and chalk that one up to personal preference. The G2 is rocking the same 12.1MP Live MOS sensor, Venus Engine HD II tech, a 3-inch LCD with touch options, and finally a 720p (AVCHD Lite) movie mode. Unfortunately, neither one of the cameras has a release date, or final pricing, so you can stop holding your breath. As soon as we get any kind of update, we'll be sure to pass on the information. Anyone out there planning on buying one? And if so, which one?
[via Engadget]