Panasonic debuts Toughbook CF-H2 tablet for field workers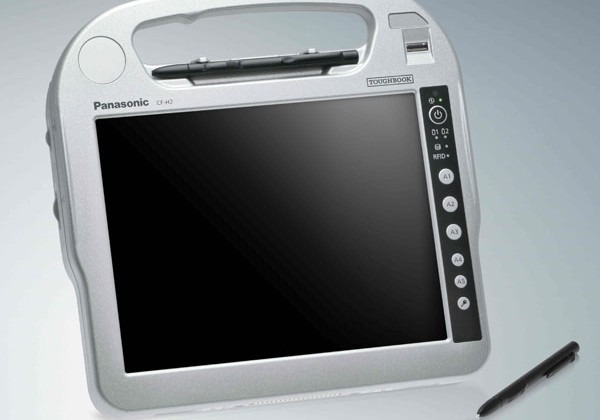 Panasonic has rolled out a new tablet in the UK called the CF-H2. The tablet is aimed at the field worker that needs a tablet to stay productive that can survive abuse that goes with working in the field. The tablet is powered by an Intel Core i5-2557M ULV processor operating at 1.7GHz. The processor also has vPro technology and Intel HD 3000 graphics. The machine promises performance 400% better than the CF-H1 tablet.
Panasonic says that the tablet is perfect for mobile GIS and CAD users and can be used to run diagnostic tools as well. The machine has 2GB of RAM and can be fitted with up to 8GB of RAM. It has a 160GB HDD standard for storage and an optional 128GB SSD. The tablet is designed for users that need to multitask when holding the device with one hand.
It weighs 1.58kg, has a fanless design, and can be purchased with a dual touch screen with a digitizer and touchscreen as well. The screen is 10.1-inches wide and uses Panasonic Transreflective tech that allows it to operate with no backlight in bright environments. It can also be fitted with an optional 2MP camera. The rig has a battery good for 6.5 hours and the battery is hot swappable. The tablet will launch this month starting at €2119.