Panasonic CF-U1 UMPC hands-on leaves ruggedly good impression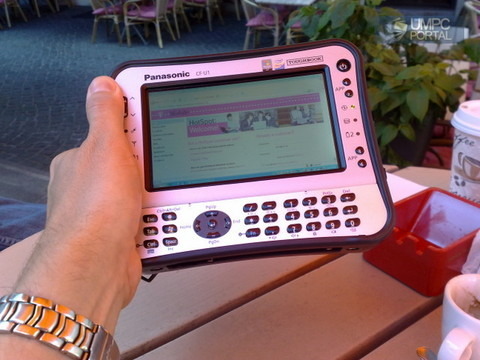 Panasonic's CF-U1 UMPC is neither cheap nor particularly attractive, but if you're looking for a rugged handheld with a 5.6-inch touchscreen, QWERTY keyboard (not shown in the version pictured) and the ability to survive four-foot drops and a variety of unpleasant environments then you may just have found your ideal machine.  UMPC Portal's Chippy has had some hands-on time with the U1 and the initial reports are very promising: smooth performance from the 1.33GHz Atom and "high efficiency build" of XP, "amazing" WiFi and Bluetooth, and the sort of hot-swappable battery options all notebooks should really have.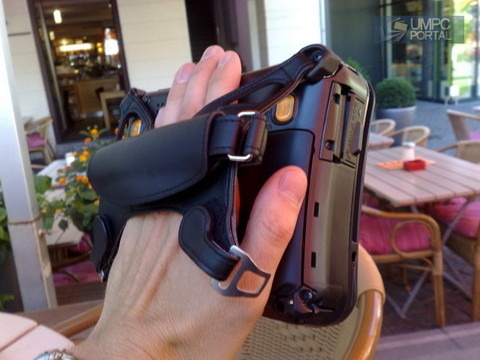 In fact, the U1 was promising 3hrs of battery life, with WiFi on, with a single battery pack attached.  When the second was added that jumped to 8hrs.  Together the battery packs add up to 20Wh, and since the whole system is fanless and uses solid-state storage (16GB or 32GB) it's silent, too.
Considering the $2,499 sticker price, not many consumers are going to get their hands on the U1.  Hopefully Panasonic recognise the desire for some of the features it offers, however, and include them in a mainstream UMPC.