Panasonic announces the Toughbook SX2 business PC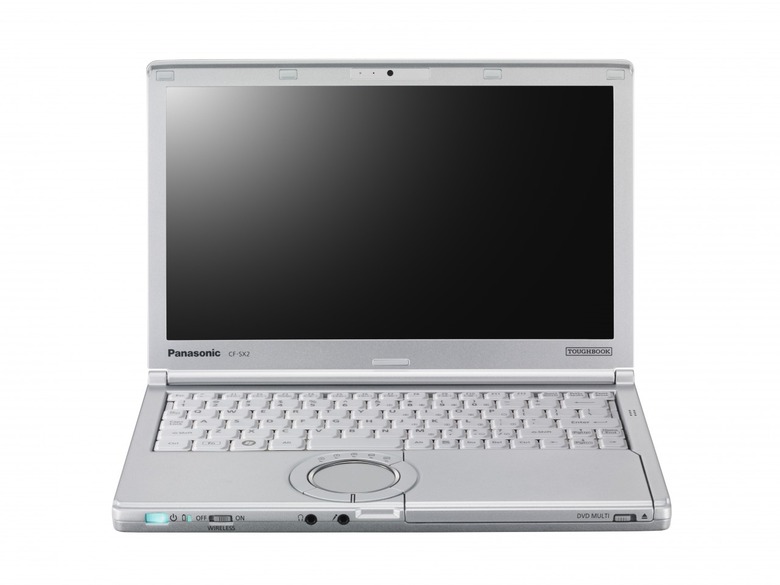 Panasonic's Toughbook line of durable laptops has come a long way, with the first models looking akin to something you would use to transport nuclear launch codes. Over time, the laptop line has transformed into something sleeker and smaller, but no less durable. Today Panasonic announced the arrival of the Toughbook SX2, a business PC.
The Toughbook SX2 runs on an Intel Core i5 3.3GHz processor with Turbo Boost Technology. The machine weighs in at 3.13lbs, and is approximately 40% smaller than previous models, with a magnesium alloy chassis. The LED-backlit display measures in at 12.1 inches with an HD+ (1600x900) resolution and 16:9 aspect ratio. The webcam can record in 720p high-definition, and has a built-in microphone. Ports include three USB 3.0 slots, VGA, HDMI, and an SD card slot. The battery life clocks in at 14.5 hours.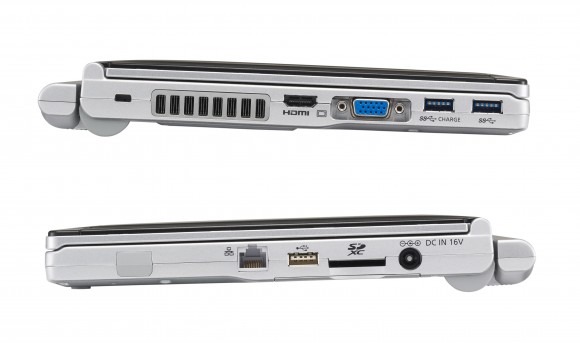 What about its durability? The SX2 has a drop height of 12 inches when turned off, with the exception of a drop to its base, which the device can handle while on or off up to 30 inches. The lid and base are rated for over 220lbs of pressure. For security, the SX2 is equipped with a hard drive/user/supervisor lock, a cable lock, Computrace, TPM security chip v1.2, Intel's Anti-Theft Technology, and optional biometrics security.
The Toughbook SX2 is designed for mobility, which it seems to achieves with its thin and lightweight design. The wide array of features, high battery life, and durability combine the SX2 into a machine that seems as like it will function well as both an workstation and an everyday system. This laptop will be available later in October from authorized Panasonic resellers. The price starts at $2,649.