Panasonic announces pricing for SC-NP10 Wireless Speaker System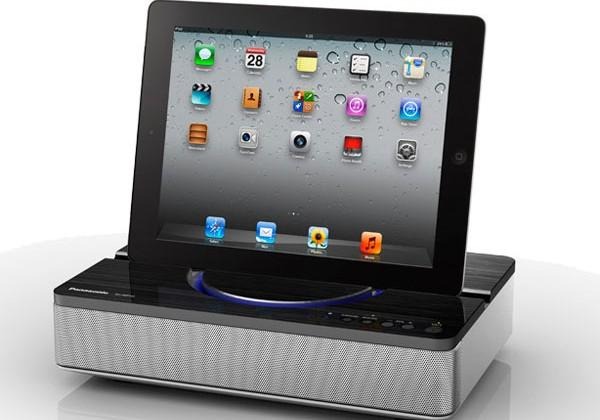 Panasonic has offered up the official pricing and announced availability for its new SC-NP10 Wireless Speaker System. The speaker system is set to ship this month and can be pre-ordered right now for $199.99. The device is designed to work with any tablet on the market.
The Wireless Speaker System is a 2.1 channel speaker system that has integrated subwoofer and supports Surround Sound playback. The speaker system supports wireless music streaming via Bluetooth. It also has an integrated 3-5/32 inch subwoofer for better bass reproduction. While the slot in the top of the wireless speaker system is designed for tablets, the wireless music streaming system supports playback from any Bluetooth device.
That slot in the top of the device is designed to allow you to prop your tablet in portrait or landscape mode. The wireless speaker system does not charge any brand or make of tablet. Panasonic equips the music system with Near Field Stereo Sound.
That feature is designed to allow for optimal sound quality even when listening close-up. That means you can place this music system on your desk and still get the best sound clarity possible even if you're only a few feet away from the speakers. The wireless music system has 21 W of total power and it does feature a USB slot to allow you to charge your tablet or other device using the factory charging cable.
[via Panasonic]