Panasonic announces pricing and availability for HC series personal audio devices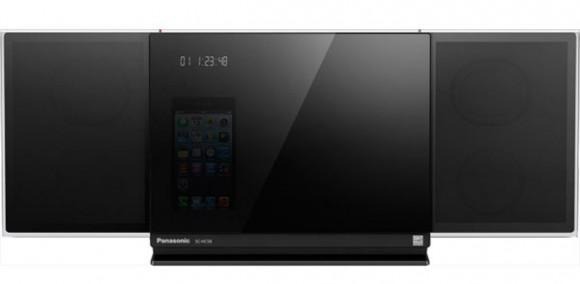 Panasonic has announced pricing and availability for the new HC Series personal audio devices. The series has three products including the HC58, HC38, and HC28. Panasonic says that the new series of micro stereo systems improve upon its 2012 series by offering higher quality sound and smart networking capabilities.
The top-of-the-line HC58 offers a bamboo cone speaker and a dual passive radiator carrying an MSRP of $249.95. The device is compatible with the iPhone and iPod featuring a direct dock that also works with the iPhone 5. Panasonic also gave the device the ability to stream music wirelessly with Bluetooth and AirPlay support.
The next of the products is the HC-38, and it will sell for $149.99. It also has the ability to stream music wirelessly from Bluetooth devices, but doesn't support AirPlay. It features an iPhone/iPod direct dock that is compatible with the iPhone 5 and has Panasonic Pure Dynamic Sound to minimize distortion. It also features a dual passive radiator for improved bass and can be mounted on wall.
The final of the new products is the low-end HC28, which will sell for $99.99. This device supports no wireless music playback at all but does have an iPhone/iPod dock that is compatible with the iPhone 5. It also has an integrated CD player supporting your existing physical music collection. All three of these new audio devices will ship this month.
[via Panasonic]