Panasonic announces LUMIX G X VARIO 12-35mm lens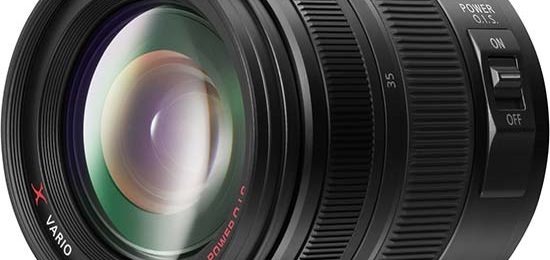 If you're looking to step up from a smartphone camera but don't want to lug around a DSLR, a Micro Four Thirds camera might just do the trick. The benefits include interchangeable lenses too, and Panasonic has a new one that's compatible with Lumix G cameras. The LUMIX G X VARIO 12-35mm offers the 35mm equivalent of 24-70mm, and has a f/2.8 aperture at any zoom level.
Panasonic has added some incorporated some tricks into the lens as well. Nano Surface Coating helps to reduce ghosting and flares, and the Optical Image Stabilizer aims to compensate for shaking or subtle movements. The company says it should help with a wide variety of movements, in clear and low-light situations.
The lens is comprised of 14 lenses in 9 groups, with two lenses helping to reduce chromatic aberrations while ensuring corners and edges remain sharp. The addition of 4 aspherical lenses has helped to keep the overall size of the lens down too, measuring 73.8mm and weighing around 305g. Panasonic say the lens will be available in August in the United States, but didn't mention pricing.