Panasonic 4K Wearable: Soccer Star Neymar Jr Shows Off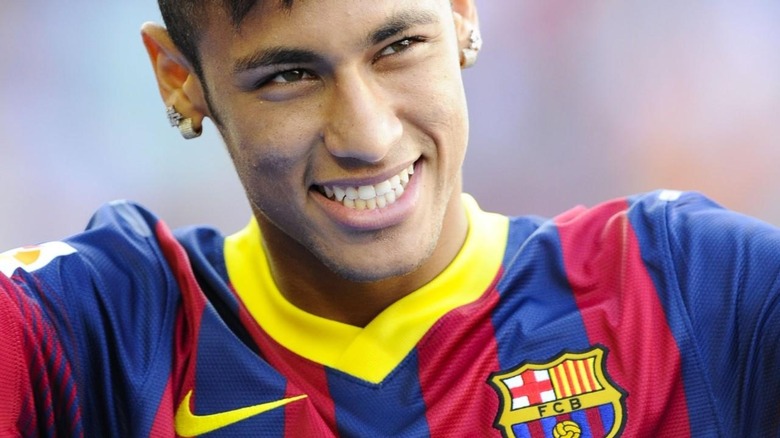 Remember Panasonic's wearable HX-A500 camcorder? The company has taken a different route with marketing it, strapping it near the ear of soccer star Neymar da Silva Santos Junior, showing off his footwork in conjunction with a basketball hoop, of all things.
The Panasonic HX-A500 is a wearable 4K camcorder with an accompanying control unit that straps to one's arm. The camera itself is positioned above the user's ear, where it takes eye-level video in up to Ultra HD resolution at 25fps.
The camera is also capable of recording at lesser resolutions at higher frame rates, such as Full HD at 50fps, 720p at 100fps, and 480p at 200fps. The control unit allows for monitoring what is being recorded via a tiny 1.5-inch display, and there's NFC connectivity for connecting to mobile devices.
To show off what the camcorder can do, Panasonic tapped well-known soccer player Neymar Jr., who showed off his footwork by trying to kick a soccer ball into a basketball hoop, all the while wearing the camera.
VIA: Digital Trends