Palm Treo Pro Details Leak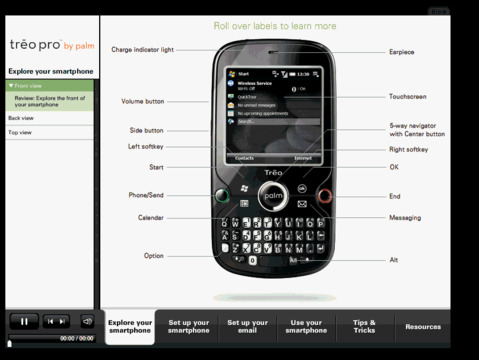 Details of Palm's upcoming smartphone, the Treo Pro, have been unearthed on a hidden flash presentation at the company's site.  The presentation, since taken down, details a Windows Mobile 6.1 GSM handset with 3G, a much slimmer body and a flush 320 x 320 touchscreen.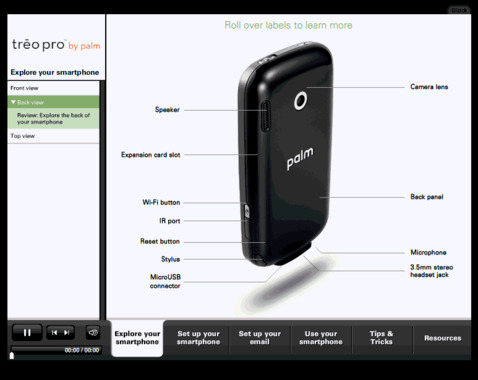 Other specs include WiFi, a 3.5mm headphone socket, MicroUSB connector and MicroSD slot for memory cards.  The casing appears to be much slicker than previous Treos, with the design an evolution of the Centro and the recent Treo 800w.
The QWERTY keyboard looks to be a development of that on the Centro, rather than the bowed 'board of the 800w.  No other details have been leaked, but this could certainly satisfy some of the complaints we had in our 800w review.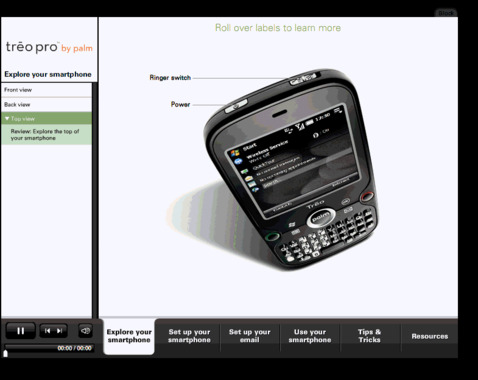 [via WMExperts]