Palm Treo 755p hands-on review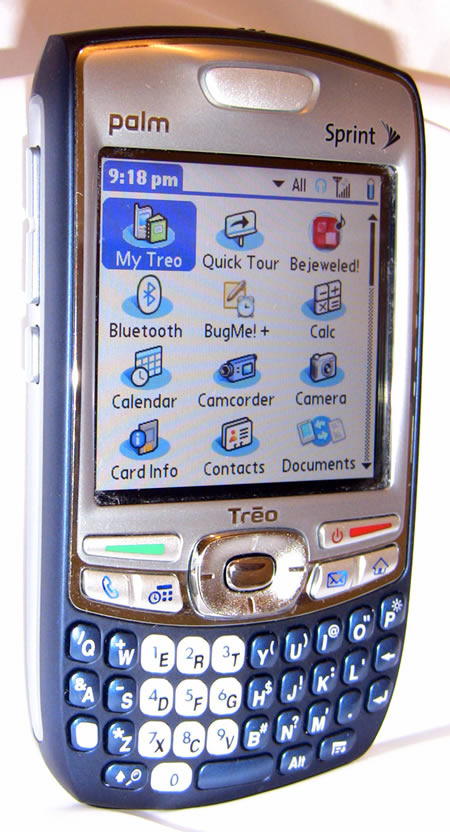 Palm's new Treo 755p offers an excellent balance of form, features and applications. Sprint's speedy EV-DO network combined with ease of use makes the Palm Treo 755p the most well-rounded smartphone on the market today. It is packed with internal and external improvements that many Treo fans have been waiting and wishing for. The 755p is available in two fashionable colors – burgundy and midnight blue.
Palm's new Treo 755p may look like its cousin 750v, but that's as far as it goes. Unlike the 750v running Windows Mobile, the 755p sports Palm OS 5.4.9. It is a big improvement over the existing Treo 700p, featuring a slimmer form factor with new internal antenna, and updated software. Other new features found on the 755p include miniSD card slot, Instant Messaging application, and trial version of the Mobile Voice Control. For the first time ever, Google Map for mobile, Microsoft Direct Push Technology for email and Bejeweled game are integrated into the ROM to free up user available storage space (60 MB).

While the Palm OS is undoubtedly the easiest to use, it's getting outdated due to the lack of support for multitasking. I find it annoying trying to download a big email attachment and not be able to use another application or quickly surf the web. Then again, the power of Palm OS is to keep things simple and eliminate the need to press a bunch of keys or stylus taps to get to where you want to go. And yes, unlike Windows Mobile, the responsiveness and performance doesn't degrade over time.
Straight out of the box, the Treo 755p syncs with Mac (via iSync or Palm Desktop) and PCs (with Palm Desktop or Microsoft Outlook). However, Mac owners cannot use it as a modem on Sprint's EV-DO network. Why? Mac users must connect using Bluetooth, which drastically slows down to about 250 to 400 Kbps versus 800 to 1,100 Kbps when hooked up to a PC using Sprint's Connection Manager. Palm recognizes this issue with the Treo's Bluetooth 1.2 stack, which is too slow to take advantage of the EV-DO speed. I find that his is adequate speed for casual surfing, instant messaging and checking emails.

I found that the Treo 755p performs above average compared to other smartphones on the market. The sound through the earpiece is good and transmissions were clear. The 755p paired well my Gennum xX6000 as well as the Plantronics 665 Bluetooth headsets. Unlike the 700p, the 755p doesn't lose connections with the headsets. The speakerphone is awesome – it's loud and powerful. The battery life on the 755p is much better than the 750v, due to a jump from 1200 mAh to 1600 mAh. The battery life gives it well over 4 hours of talk time.
Setting up email using VersaMail application is easy as 1-2-3. The built-in Microsoft Exchange ActiveSync support for Direct Push Technology is a nice touch. The days of waiting a few minutes for emails are long over. The 755p also supports the Good Mobile Messaging solution. Sprint offer three plans ranging from 10MB for $39.99 /mo and an unlimited data plan for $49.99 /mo. There's also a special promo where customers can get the $49.99 plan for just $39.99 /mo with a two-year contract AND a PCS voice plan. The Good Mobile Messaging data plans include the Good Mobile Messaging email solutions, Phone as Modem usage and unlimited Web access. There are plenty of other messaging options such as POP3/IMAP accounts like AOL, Gmail, Earthlink and Yahoo!. Users can connect to Notes/ Domino and Novell GroupWise environments with additional software, sold separately. The good old threaded SMS/MMS application is still around giving users a conversational-based view, where messages from the same number are grouped together.

DocumentsToGo version 8.0 comes integrated on the ROM, you can read and edit Microsoft Word, Excel, and PowerPoint documents. Its PDF support is good and can even open highly graphical PDFs, but the fonts sometime appear funky looking.
Instant Messaging and Mobile VoiceControl are both services offered through Sprint. If you're going to use the built-in Instant Messaging application, make sure you subscribe to the appropriate data plan – other wise you're looking at a hefty monthly bill since each message counts as a text and is priced the same. I keep getting the same error message when attempting to log into my AIM account. (something about entering the wrong ID and/or password). I'm pretty sure the ID and password I entered are correct. If you really must have voice control, then give Nuance VoiceControl service a shot. It lets you make phone calls, dictate quick emails, set appointments, get the weather, go to a website, find a business or even get stock quote by simply speaking to it. Unlike an onboard software solution, this is a service base solution so the accuracy is much higher. The trade off, you're going to have to pay a monthly service fee of $6.00 and you're going to have to practice some patience. The system takes roughly 10-15 seconds to respond to your command. After testing it out for about 20 minutes, I concluded that it's highly accurate when giving it the commands to call, get the weather, find a business and retrieve stock quotes. When giving the command to "go to website" you need to be very specific and speak slowly. One incident where I gave the command "go to website slashgear dot com" it pulled up /gear.com. However, asking it to go to sites like google.com or cnn.com pose no problems. Dictating an email or calendar entry is an entirely different thing. By the time you get done mucking with it, it's better to just pull up the email application or calendar and manually do it yourself.
Sprint TV streaming video service, On Demand, Pocket Tunes 3.1, Blazer browser and Bejeweled (now integrated in the 755p ROM) are all previously available on the 700p. If you want to listen to WMA files or streaming radio stations, you'll need to upgrade to Pocket Tunes 4.0 for $37.99+tax. I found that even though the Blazer browser's rendering engine doesn't seem to keep up with the EV-DO speed, it still feels very responsive, and loads content fast enough to play music or stream video. Sprint TV streaming video service uses a customized version of Kinoma's media player, which support WMA, WMV, MPEG4 and MP3 streams.
The 1.3 megapixel camera takes decent photos while the camcorder mode shoots at 352-by-288 videos at 13 frames per second. I like how you can save the length of whatever memory you have on the system or memory card.
There are three features I found missing which would have been nice to have: Wi-Fi support, no stereo Bluetooth audio (A2DP), and built-in GPS. One can argue that it's not necessary to have Wi-Fi since there's already EV-DO support. I just like to have the option to use it. I like to stream music and other audio programs to my Plantronics 260 Bluetooth Headset, and it's simply not possible to do so. Lastly, Sprint is marketing the 755p towards business folks who probably travel quit a bit, so it just makes sense to have it. Sure, you can pick up an external GPS solution from Telenav or TomTom, but who wants to lug another piece of gadget around?
In conclusion, the Treo 755p is still one of the best smartphones on the market offering high-speed Internet access, PIM, value added services and applications as well as a great balance of phone functions for casual to business users. I'm awarding the Treo 755p 4 ½ out of 5 gears as well as SlashGear's Editor's Choice.
Specifications:
Flash Memory Type: MiniSD Card Slot accommodates up to 4GB
Camera: 1.3 megapixel with 2X digital zoom and video capture
High-Speed Data: EV-D0 (Rev. 0), 1xRTT and IS95
Operating System: Palm OS 5.4.9
Power: Intel XScale processor 312 MHz
Network: CDMA (1900mHz and 800 MHz)
Notes: 320 x 320, 65k color screen
Battery Specification: Standard rechargeable Li-Ion (1600 mAh)
Talk time: up to 4.2 ours or up to 240 hours standby.
SRP: $579.99; $429.99 w/ 2 year contract
Special intro price: $279.99 w/ 2 year contract plus $50 instant savings and additional $100 mail in rebate.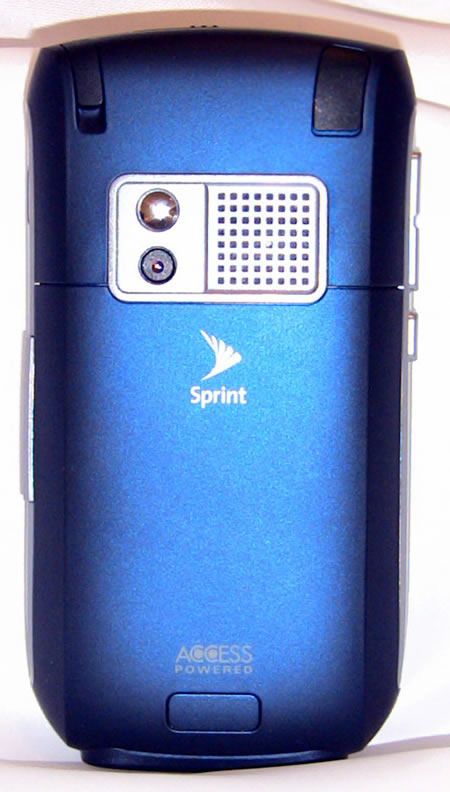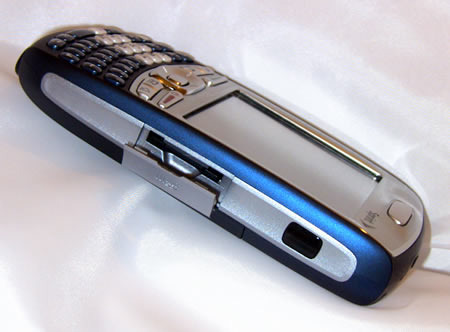 [rating:4.5]