Palm Squares Up To Apple Over IP Legal Threats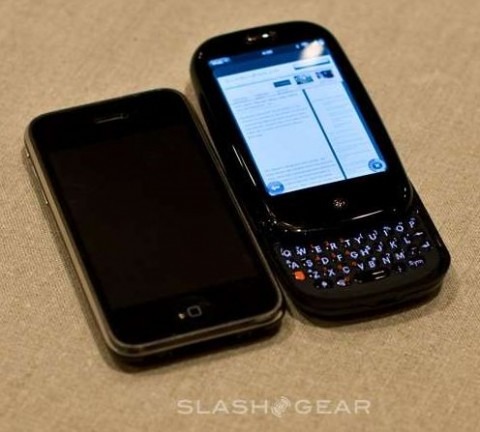 If Apple expected Palm to blush, make half-hearted excuses and whip the Pre back under the table, they've a cold hard shock coming this morning.  Delivering the much-anticipated response to Apple COO Tim Cook's legal warnings over potentially infringed intellectual property, Palm spokesperson Lynn Fox described her company as "confident" that they had the tools, "robust patent portfolio" and "long history of innovation" to defend themselves.
Full Palm legal statement after the cut
"Palm has a long history of innovation that is reflected in our products and robust patent portfolio, and we have long been recognized for our fundamental patents in the mobile space. If faced with legal action, we are confident that we have the tools necessary to defend ourselves" Lynn Fox, spokesperson, Palm
The argument began during Apple's financial conference call earlier this week, when Cook told investors that while they "don't mind competition", they nonetheless would "go after" those who "rip off our intellectual property".  While then questioned specifically on the Palm Pre, Cook declined to discuss individual rivals, but reaffirmed that Apple "not stand for companies infringing on our IP."
Palm's statement today has put the ball firmly back in Apple's court, in effect telling them to bring on a lawsuit or stop suggesting that they have been the sole innovators in touchscreen and multitouch smartphone technology.  Given the importance of the Pre to Palm's financial future, it's perhaps the only route they really had open to them.
[via PreCommunity]