Palm Pre Touchstone Charging dock $69.99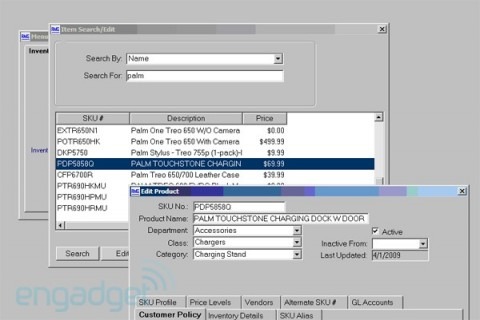 Engagdet got a hold of a screen shot from a Point of Sale terminal that lists the Palm Pre Touchstone charger as $69.99 including the special battery cover required for the wireless charge to work. It was originally unknown if users would have to purchase the back cover separately, but it was confirmed they would be available separately or bundled.
$70 for the wonder-charger is a bit steep. I was expecting around $50 personally, but $70 is the premium for having the latest tech I guess. It doesn't look like the screen shot has any information regarding the Pre itself; the Treo 650 is listed, and the window is hiding "PTR690..." which is the Treo 690, also known as the Centro.
The Pre is expected to drop anywhere between May 17th and June 30th. Many consumers hope the price will be competitive with Apple's iPhone 8GB, but looking at the cost of the Touchstone charger, it makes me wonder why the charger would be listed as nearly half the cost of the device itself (on two year contract).
[Via Engadget]