Palm Pre in-stock at Sprint by mid-March?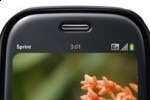 A leaked internal Sprint document could pin the launch of the CDMA Palm Pre down to as early as mid-March.  The document, which sets out the End of Life schedule for Sprint's current handset range, together with the expected stock dates of the devices replacing them, suggests that the Pre will be in Sprint warehouses on or around March 15th. 
According to the document, the Pre is expected to replace the Palm 755P, which will go out of stock in late May.  That gives Sprint a three month window in which to transition from one device to the other, balancing last-minute sales of the 755P against potential sales of the newer handset.
The EOL document also covers a wide range of other Sprint handsets, some of which have specific replacements planned.  For instance, the Treo Pro is expected to be in-stock by February 15th, with the Palm 800W it replaces going out of warehouse stock by April, together with word that the HTC Touch Diamond is expected to expire by July.
[via Pre Community]