PAL-V flying car to be on display in Geneva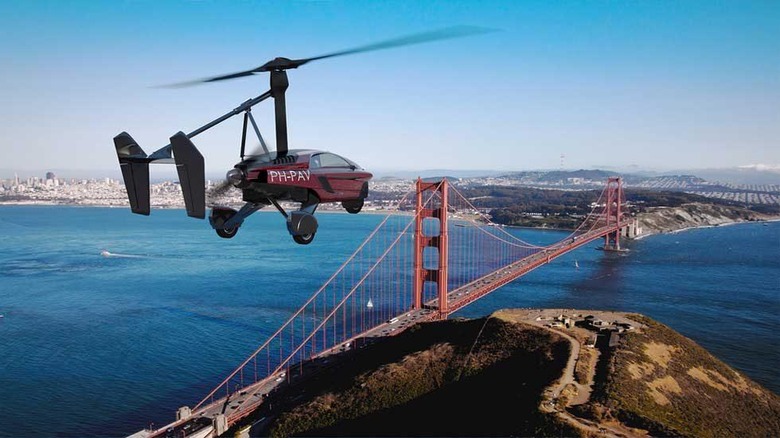 We've seen the PAL-V Liberty flying car before, it was up for pre-order back in February 2017 with a $10,000 down payment. The company behind the flying car has announced that it will be on display at the 2018 Geneva Auto Show starting in March. Pal is teasing an event it is calling "Journey to Geneva."
Exactly what that event will be we don't know, but we wager it will involve the PAL-V Liberty driving and flying to the show. PAL's flying ride is a three-wheel vehicle that leans into corners like a motorcycle when on the road. It has a spinning rotor up top to provide lift and is a gyrocopter, not a helicopter.
This means that the vehicle can't take off or land vertically. The price of the PAL-V is steep with the Liberty Sport selling for slightly under $400,000 and the higher-end Liberty Pioneer selling for $599,000. For the money, you don't get much room inside for luggage or luxury.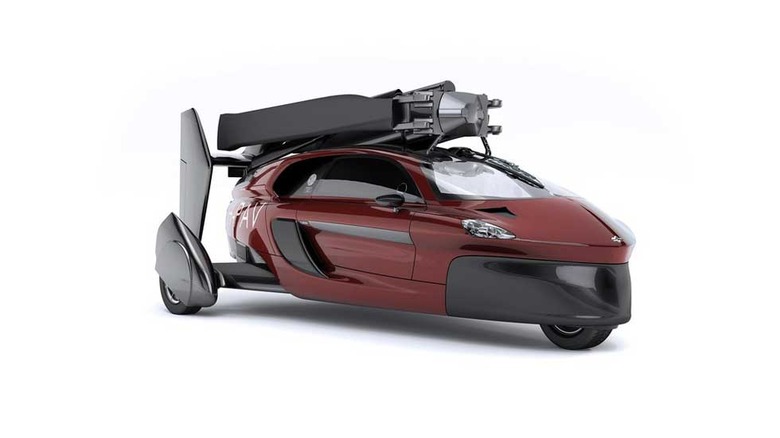 Low weight is the priority for an aircraft. You will need a pilot license to fly the vehicle and a driver's license to drive it on the roads. Since it is a gyroplane, the pilot's license requires 35 hours of training and is the easiest type of license to get according to the manufacturer.
The rotor folds down when the vehicle is in drive mode. You do have to go to an airport for takeoff. PAL says that its first flying cars will be delivered this year.
SOURCE: AutoEvolution