Pal Strap wants to add GPS, battery to Pebble Time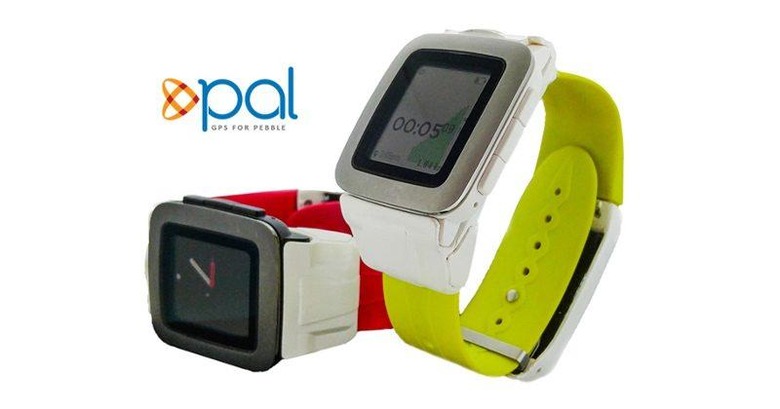 One of the biggest problems with smartwatches, aside from trying to figure out what they're for, is their battery life. The average smartwatch lasts only at most two days before requiring a recharge. Pebble has once lorded over other smartwatches in that are with its 7-day battery life thanks to its e-ink display. With the colored Pebble Time, however, that time has almost been halved. The Pal Strap seeks to put the Pebble Time and Time Steel back on that pedestal and even add GPS tracking to boot.
Pebble has actually opened up its design for what it calls "smartstraps" in order to invite accessory makers and inventors to devise new ways to use Pebble. Very few, however, have answered that call. Eventually, Pebble itself has started toying with the idea of orienting the company and the product towards health and fitness features. The Pal strap from Powerstrap is trying to get the ball rolling via Kickstarter.
In essence, Pal is a third-party strap for the Pebble that has two distinct but connected features: a GPS module and an extended battery. The GPS functions on its own independent of Pebble. It even has its own micro-controller unit or MCU to keep all needed processing and calculations local to the strap itself. It doesn't even draw power from the smartwatch to function. Instead, it gets its power from Pal's battery, which is hidden away in the rather large buckle of the strap.
That battery is a 250 mAh pack that can extend the Pebble Time's life up to 7 days, the original lengthy operating time of the original Pebble. The battery, however, doesn't kick in until either the user manually switches it on via the app or if the Pebble Time's battery gets critically low. Either way, it only serves as a backup power supply. It doesn't charge on its own and conveniently charges with the smartwatch itself.
Despite its looks, the Pal strap isn't actually built for rugged use, thought it might survive some rough handling and a few splashes of water. The team aims for an IPX7 rating, which still isn't fit for swimming or showering. Pal will come with an app that collects the GPS data from the strap via Pebble. Powerstrap hopes that other app developers will utilize its GPS-based API to create more interesting uses for the strap, like geocaching and maybe even games.
Sold on the idea? Well you will need to also be sold on the fact that it isn't a retail product just yet. The Pal strap is currently sitting at more than half of its rather modest $80,000 Kickstarter goal. Backers will be able to choose from six color options of Graphite Grey, Sky Blue, Emerald Green, Maple Red, Sunburst Yellow and Snowcap White. All the $65 early bird slots are gone, so you'll have to settle for a regular $79 pledge. $199 or $289, however, you can get a Pal and a Pebble Time or Pebble Time Steel, respectively, at the same time. Sadly, due to its design, the fancier Pebble Time Round isn't supported.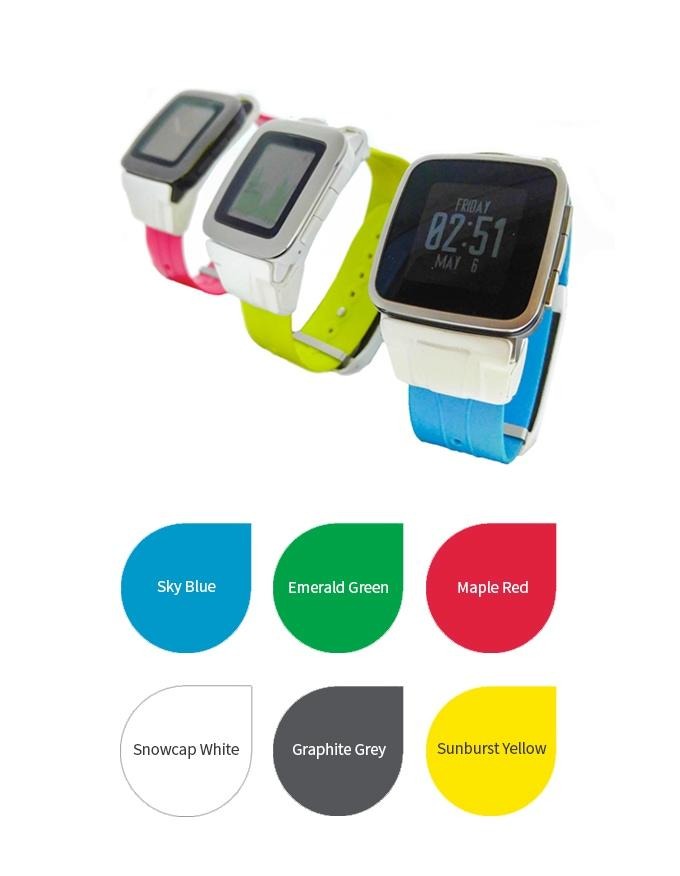 VIA: Kickstarter