ASUS Padfone Infinity revealed with Qualcomm Snapdragon 600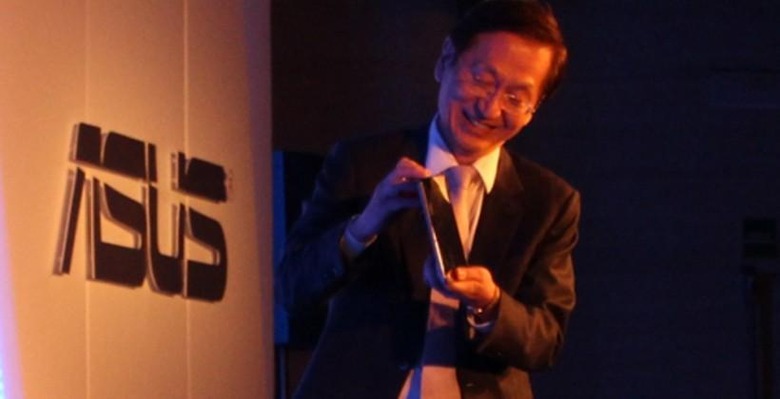 This week the folks at ASUS showed a brand new iteration of the Padfone – this time titled the Padfone Infinity. This next-generation dual-purpose device works as a phone and a tablet, with the phone plugging in to the tablet as a docking station. This version of the device – the phone part, that is, works with a 5-inch Full HD display at 1920 x 1080 resolution, that being 441 PPI – "better than the retina display" as ASUS made clear.
The Padfone Inifinity Station works with a 10.1-inch Full HD tis plat as well, with a 1920 x 1280 pixel resolution. This device has a 13 megapixel camera on the back, 2 megapixels up front with an f2.0 aperture on both sides. You'll get 100 shots out of the back at 8fps – wild!
Customer Happiness 2.0 is the new way ASUS is pushing this device – or these devices, as it were. This device is the epitome of what ASUS is pushing as a dual-purpose device, and a connected world. You'll have everything you need, too, with ASUS' own aoCloud, also revealed this week. This software allows cloud-stored media able to be accessed on any device – even non-ASUS devices, mind you. The phone works with an NFC antenna made up of the Padfone logo – an oddity to be sure.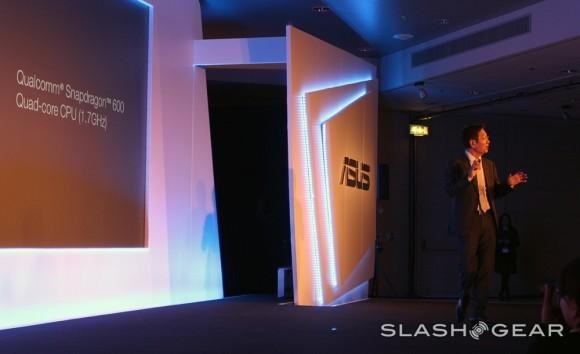 You'll also get a massively powerful quad-core 1.6Ghz Qualcomm Snapdragon 600 processor under the hood. This is such a big deal that this device gets this processor at this point in the year that Qualcomm's own CEO Paul Jacobs stepped on the stage at Mobile World Congress to talk it up. He was joined on stage by the CEO of China Unicom as well, they being one of the first – if not the first – to be onboard with carrying the device in the wild.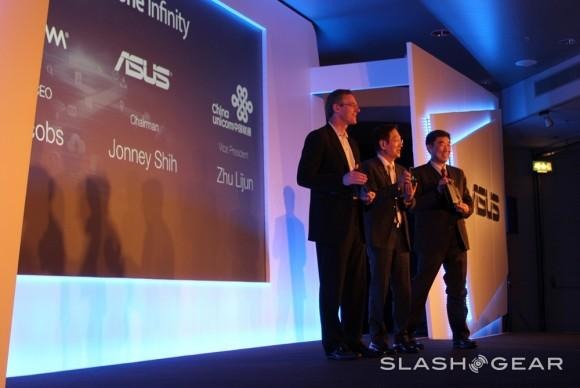 You'll also get 2GB DRAM, 64GB Flash Storage, and 4G LTE connectivity. Also included with your purchase of this device is 64GB of cloud storage with ASUS' own cloud services.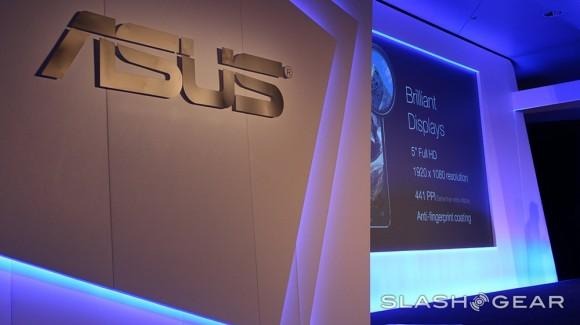 The Padfone Infinity is made to bring ASUS' own Audio Wizard to the forefront as well. This is a bit of software made to optimize your sound based on the type of media you're working with. You'll be choosing how you want everything to sound – at it's base, this is a set of pre-made levels. This device also has ASUS-guaranteed excellent sound from this device's speakers as well – all 18mm of them on the tablet bit of this equation.
And all of this will be available for 999 Euro. That means it'll be just a bit more than $1,000 in the USA – sound alright to you?
Meanwhile stay tuned with SlashGear for Mobile World Congress 2013 through our massive MWC 2013 tag portal. We'll be here all week long!