Pac-Man turns 35 today -- iOS and Android users get a treat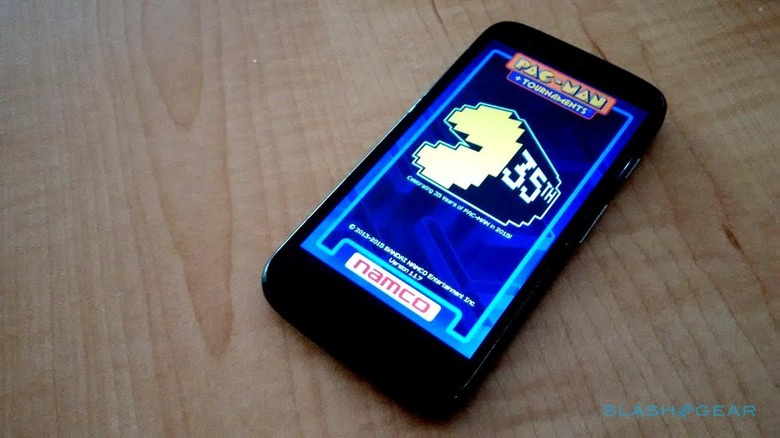 If you love Pac-Man and have an Android or iOS device, Bandai Namco has a treat for you: a new game to celebrate the game's 35th anniversary, which is today. The game is available in the respective app stores, with each one hawking a big '35' at players and a bunch of other features. The game features a bunch of new mazes, the ability to add more mazes to one's own collection, bonus rounds, daily tournaments, and more.
The latest version brings with it several new mazes, one of which you can see below. The mazes are themed to further commemorate the anniversary — there's cake for eating, a new "Pac" feature for seeing what's going on in Pac-Man's head, a 1980s-themed maze, "Blinky", which Namco says is a maze based off the ghost, and more.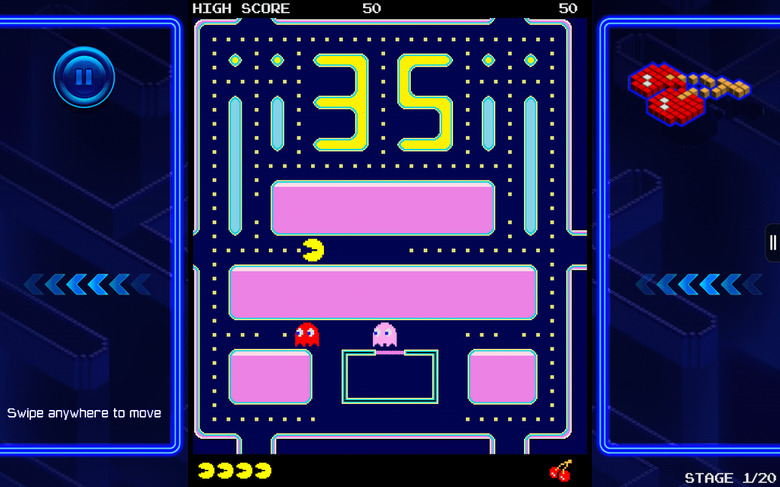 Says Namco, "Who can forget the countless hours and quarters spent outrunning pesky ghosts and chompin' on dots? Now you can have the same arcade excitement in the palm of your hand!"
If you're on Android, you can grab the 35th anniversary edition on the Google Play Store; those on iOS can get it through the App Store. These are updated versions of the existing Pac-Man app, so if you've already downloaded it, just update the existing app.
SOURCE: Bandai Namco