Oxford Dictionaries Names "GIF" As 2012 Word Of The Year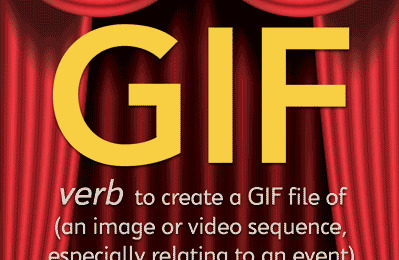 The GIF has been around for over 25 years, and 2012 was a huge year for the file format, and probably its most popular year yet with animated GIFs showing up all over the place. With that said, it makes sense that Oxford Dictionaries has named "GIF" the 2012 word of the year in the US, with "omnishambles" claiming the title in the UK.
GIF beat out words like YOLO, second-screening, and superstorm for this year's crown. In the Oxford English Dictionary, GIF is an acronym for Graphics Interchange Format and is defined as "a lossless format for compressing image files," while the verb usage is "to create a GIF file of (an image or video sequence, especially relating to an event)."
The UK's word of the year, omnishambles, is a term that was coined by the writers of the British comedy show The Thick of It, and it's defined as "a situation that has been comprehensively mismanaged, characterized by a string of blunders and miscalculations." You may remember when the word was playfully changed to "Romneyshambles" when 2012 US presidential candidate Mitt Romney questioned England's preparations for the London Olympics, which obviously upset a lot of UK residents and officials.
Oxford's head of the US dictionaries program, Katherine Martin, said that "GIF celebrated a lexical milestone in 2012, gaining traction as a verb, not just a noun." She also noted that the GIF is "a tool with serious applications including research and journalism, and its lexical identity is transforming to keep pace."
[via Oxford University Press]