Ox flat-pack truck to deliver low cost mobility for developing world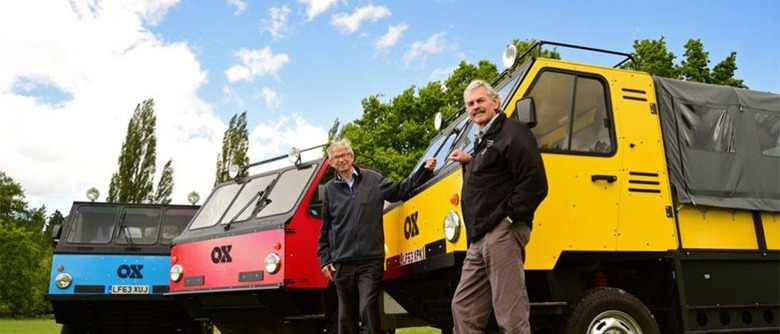 A new vehicle has debuted and the vehicle is called the Global Vehicle Trust Ox flat-pack truck. The vehicle is designed specifically to provide all-terrain mobility for the developing world and is designed to help communities perform crucial daily tasks more easily. The vehicle was specifically made with Africa and other developing nations in mind where the need for transportation is huge.
The daily tasks the vehicle was designed to help perform include things like collecting drinking water, transporting grain, transporting fertilizer, and transporting building materials. The designer of the Ox is automotive engineer Professor Gordon Murray and the Ox was envisioned by entrepreneur and philanthropist Sir Torquil Norman. Norman founded the Global Vehicle Trust (GVT) three years ago as part of his vision to help the developing world with cost effective mobility.
The brief for the Ox truck called for a vehicle with a three-person cab, high ground clearance, excellent approach and departure angles, large wheel movement, and a multi-purpose layout. Ox can carry about 1900kg and has a load volume of 7.0 m3. It can seat up to 13 people and carry eight 44-gallon drums or three Euro-pallets.
The driver sits in the center of the vehicle with two passengers on each side. The vehicle is designed to perform as well as a four wheel drive vehicle, but has only two drive wheels. The Ox's flat pack layout is a revolutionary way to purchase and transport a vehicle. The flat pack the vehicle ships in takes three people less than six hours to create and six of the flat packs can be shipped in a 40-foot high cube container. Three people can build the Ox in about 12 hours. Pricing and availability are unannounced at this time.