Owners of Digg acquire the "read-it-later" app Instapaper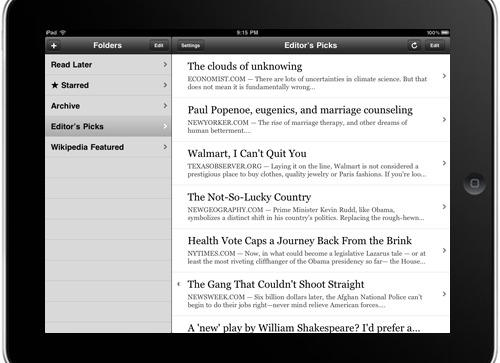 Betaworks, the company that acquired Digg just last year, has just made a new acquisition. Marco Arment, the creator of the popular "read-it-later" app Instapaper stated on his blog that after much consideration, he has sold a majority stake of the app to Betaworks. He felt that Instapaper had grown "far beyond what one person can do" and decided that he needed to let it go in order for it to prosper.
While Arment could have sold the app to anyone, he thought long and hard about the company that would do his app great justice. He states that he had a sudden realization in the middle of the night, and he immediately hopped out of bed and emailed Betaworks to see if they were interested. Betaworks was immediately on-board because according to Arment, "we both knew it was a great fit."
There's a variety of reasons why Arment sold Instapaper. He stated that he isn't one to lead, but in order for Instapaper to prosper, he needed to hire a full-time staff. He also felt like he wanted to explore more newer creative opportunities. He decided Betaworks was the company that should acquire Instapaper because any other company "would probably just shut it down in six months."
With Betaworks in control of Instapaper, Arment states that the company will make "Instapaper's health and longevity as the top priority". The deal he made with Betaworks also states that there will be incentives that will ensure that the app will continue to prosper well into the future. Arment will continue to advise Betaworks on the app "indefinitely", but Betaworks will handle all of the other aspects in growing the app. Just last year, Betaworks acquired the struggling social news service, Digg, and revamped it to the more organized news app it is today. It'll be interesting to see how Instapaper will evolve now that its in Betaworks's hands.
[via Instapaper]