Owl VR Smartphone Kit is Brain May's latest creation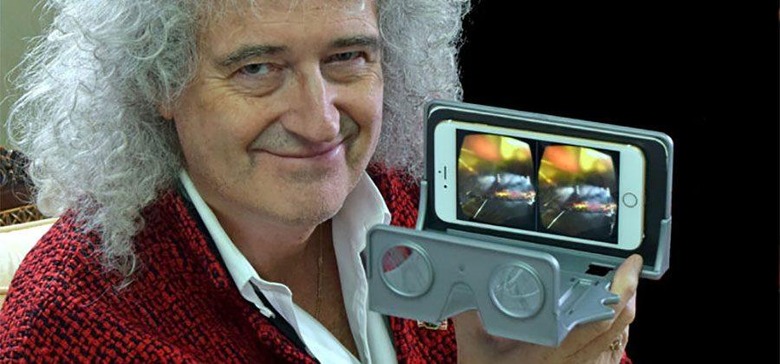 If you are a fan of the rock band Queen, you will recognize the name Brian May as the guitarist for the band. Being a rock star isn't all that May is up to, he is also an astrophysicist and owns a company called the London Stereoscopic Company that makes something called the Owl Stereo Viewer. This device allows people to view his company's reproductions of classic Victorian era stereo cards along with astronomy cards and images from Queen.
May and his company have now rolled out a new product called the Owl VR Smartphone Kit that turns the existing Owl Stereo Viewer into a smartphone holding VR headset. The adapter allows the viewer to hold a smartphone and the works is made from polypropylene with a design that allows it to collapse down to a thin profile for storage and portability.
The Owl VR Smartphone Kit also has optical lenses and fully adjustable focus so every user can arrange the device for ideal viewing of side-by-side 3D images. The viewer is designed to allow access to the controls of the smartphone at all times enabling sound to be output to a home theater system for better audio quality. The adapter will be available in mid-June for £25 directly from Londonstereo.com.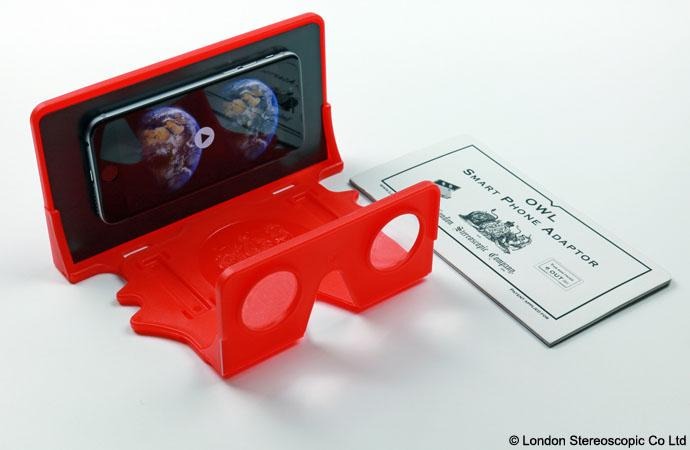 Commenting on the launch, Brian May said, "Virtual Reality has taken the consumer electronics world by storm over recent months and masses of content is now rapidly becoming available. However, until now, users have had the choice of an expensive VR viewer that puts it out of reach of many people or a very low cost alternative that just doesn't do the format justice." He continues, "The OWL Smartphone Kit changes all that; for a very modest outlay, anyone can now enjoy the VR experience, and also gain access to the fascinating world of Stereoscopy. Plus, with the apps that are available for smartphones, it's now possible to take your own 3-D images and enjoy them instantly using this simple OWL Kit."
SOURCE: Brain May