OWC Thunderbolt 3 Dock Returns MacBook Pro Ports Apple Removed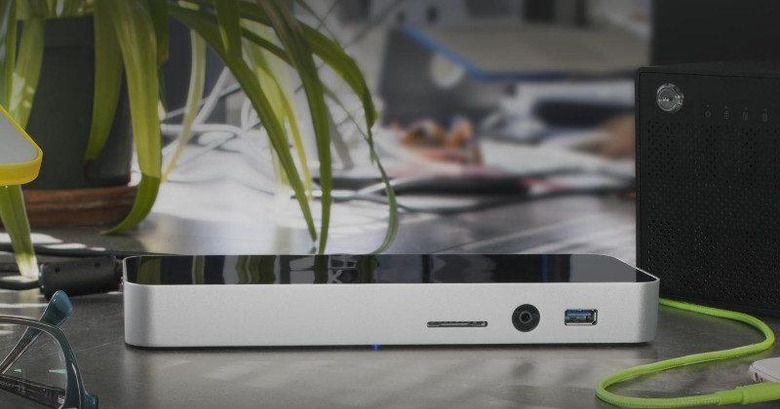 The long-awaited MacBook Pro refresh turned out to also be the perhaps the most controversial. Apple giveth, and Apple taketh away. While it added the novelty of a Touch Bar, at least for the higher-end model, it practically stripped the MacBook of every other port other than Thunderbolt 3/USB-C. Even worse for the entry-level model that only has two such ports. For those with port anxiety, OWC is offering a fix in the form of its Thunderbolt 3 Dock that offers 13, yes read that, 13, ports just for the price of one port on your MacBook Pro.
2 Thunderbolt 3/USB-C ports, 5 USB 3.1 ports, FireWire 800, Gigabit Ethernet, mini DisplayPort, SD Card reader, audio combo port, S/PDIF digital audio. That's what you're getting when you sink your teeth into this OWC accessory. While that might not seem that different from other docks, considering what you're losing on the late 2016 MacBook Pro, it will probably blow your mind.
And some of those ports have extra power as well. The Thunderbolt 3 ports, for example, can daisy chain up to 5 other Thunderbolt 3 devices. And two of the USB 3.1 ports can also be used to power or charge mobile devices.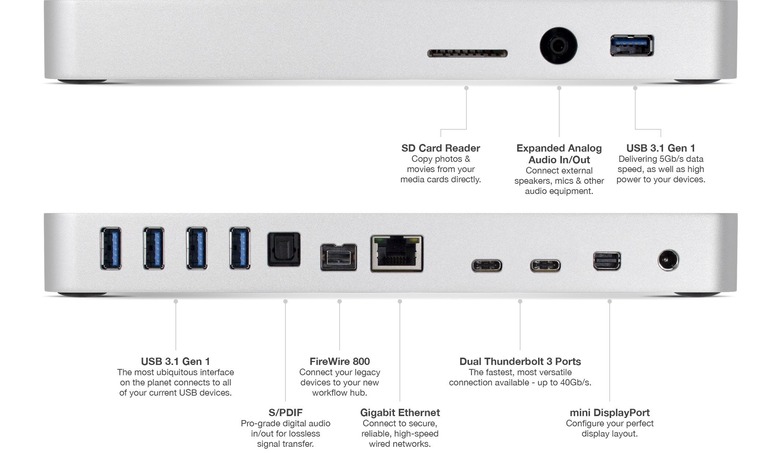 Although not mentioned explicitly, Apple's removable of all other ports in favor of Thunderbolt 3 is a practically an advertisement of the connector's power because, unlike your run of the mill USB ports, a single Thunderbolt can be used to connect, not to mention power, so much more. Of course, it comes at the price of having yet another accessory to put in your bag or potentially lose, but if you're aiming for that Touch Bar, you have very little choice.
The OWC Thunderbolt 3 Doc is now available for pre-order for a price of $279. Shipping begins February 2017 and includes a 0.5 m Thunderbolt 3 40 Gb/s USB-C cable for absolutely no extra charge.
SOURCE: OWC